Inbox/Outbox: August 21, 2015
Last week was all sun, sand, and poolside reading, so naturally this week has been defined by playing catch-up and getting, well, not so much reading done. But it's been a good one nonetheless, and I can't wait to hear about what you've been reading. Let's do it!
Inbox (Books Acquired)
Negroland by Margo Jefferson (Pantheon, September 8)– Margo Jefferson was born into a privileged life and raised in an elite pocket of black America she refers to as Negroland. In this memoir, she explores race, class, and culture through the lens of historical turning points. I'm reading a lot about race this year, as I imagine many of you are too, and I'm eager to hear Jefferson's perspective.
Hunger Makes Me a Modern Girl by Carrie Brownstein (Riverhead, October 27)– Long before Portlandia, Carrie Brownstein was a pioneer of feminist punk with her band Sleater-Kinney. This is a memoir about her life in music, as both passionate fan and professional musician, and I'm so excited, I just about put a bird on it.
Outbox (Books Finished)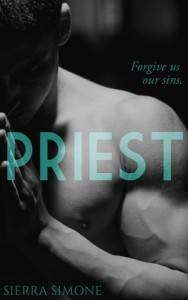 Priest by Sierra Simone– This erotic novel about a priest who breaks his vow of chastity ON THE ALTAR OF HIS CHURCH (and a bunch of other places) with a striking young woman he first meets in the confessional booth is every bit as bonkers and dirty-filthy-fun as you'd expect. You know, if you're into that sort of thing. (Spoiler alert: I totally am.) Reading erotica told in first-person from a male character's perspective was a new experience for me, and it was a fun way to mix up my reading life. Fans of Tiffany Reisz's Original Sinners series would do well to find their next fix here.
In the Queue (What I'm Reading Next)
Redefining Realness by Janet Mock– Janet Mock is a writer, advocate, and the host of SoPOPular on MSNBC. Her memoir about growing up, coming out as trans, making a life, and finding love has been widely praised, and I'm so glad to be spending time with it this week.
That wraps it up for me. What's your highlight reel looking like?
Do you like podcasts like
This American Life, RadioLab, or Planet Money
?
Annotated
is kinda like those, but for books. Go
here to find out more
, or click the image below: