Buy, Borrow, Bypass: Books About Walking
I love to walk. I love walking for a variety of purposes. From a strictly transportation standpoint I like that walking is environmentally friendly, inexpensive, and traffic-jam-free. I like to walk for fun, for relaxation, and for exercise. I like to take a walk to clear my head when I am stressed or to stroll with my best friends to the coffee shop to chat and catch up. I like the stability of the routine of my daily walk with my two dogs and I am never happier than when I get to hike and to backpack. Walking is something that I enjoy and do a lot but that I had never really thought about in any depth.
This is a list that examines walking from a variety of different angles. This is not a list of books about hiking or about long walking journeys, that is another category altogether. These are books that explore the the act of walking in and of itself.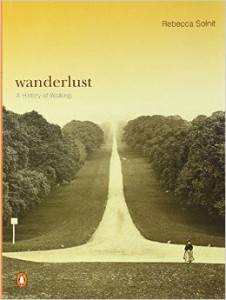 Wanderlust: A History of Walking by Rebecca Solnit
Solnit does a beautiful, thoughtful job of addressing the history of walking from many angles as well as weaving in her own personal experiences of walking. She discusses the origins of walking as a hobby, walking as prayer (pilgrimage), and walking as protest (marching). She talks about issues of rural and of city walking, touching upon disappearing sidewalks, public parks, and walking gardens.
She also explores walking as it relates to class and gender. Often those who walk have been seen as those who cannot afford to ride or drive, so walking as transport has been the domain of the poor while walking for pleasure is for the rich. Walking for women has been historically restricted by moral codes that label women on the street as promiscuous (prostitutes are commonly referred to as "street walkers") and for safety reasons.
Wanderlust is an excellent combination of lovely writing, excellent research, and a strong political and feminist stance. Solnit calls for women and marginalized people to take back public spaces, to walk as a form of protest and of progress.
Verdict: Buy
The Lost Art of Walking: The History, Science, Philosophy, and Literature of Walking by Geoff Nicholson
The high point of The Lost Art of Walking is that it has quite a few entertaining stories about quirky walkers in history, but the low point is a lot of uninspired talk about the authors own walking, particularly the time he fell and broke his arm. He also gets a pretty snarky about what he calls "New Age" walking, or walking as a spiritual act – and not fun snarky, mean snarky. It found it very off-putting.
With a subtitle that advertises the book as encompassing the "History, Science, Philosophy, and Literature of Walking," it really fell far short of my expectations. Had the subtitle been "Wacky Walkers" I think that it would have reflected the actual content better.
Ultimately, this book covered a lot of the same topics as Solnit's Wanderlust but with less depth and less grace. There was nothing really wrong with this book per say but I don't think it added anything new or fresh to the topic of walking.
Verdict: Bypass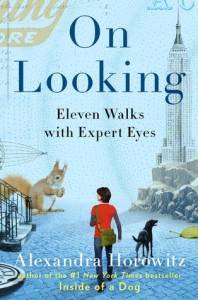 On Looking: Eleven Walks with Expert Eyes by Alexandra Horowitz
This book focuses on what we notice while we walk. The premise is that Horowitz will take a series of walks with various different types of "expert seers." Some are experts in a professional sense – a geologist, a street photographer, a typographer, a naturalist, or a city planner – and they each bring a distinct perspective to the walks, noticing different aspects of the city. Others are not so much experts by trade as by necessity and tend to "see" with more than just their eyes – a blind woman, a dog, or a young child.
On Looking is full of interesting tidbits and perspectives from each of the "expert seers." At the same time though the prose is flowery and overdone, making it exhausting to read. It is so full of sights and sounds and noticings that it leaves little room for the reader to reflect on their own walking and noticing. I liked the premise about learning to see the world differently by learning about different specialties, but I think that the book would be truly valuable if it had more information and less descriptors
Verdict: Borrow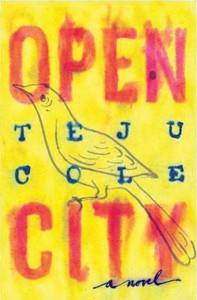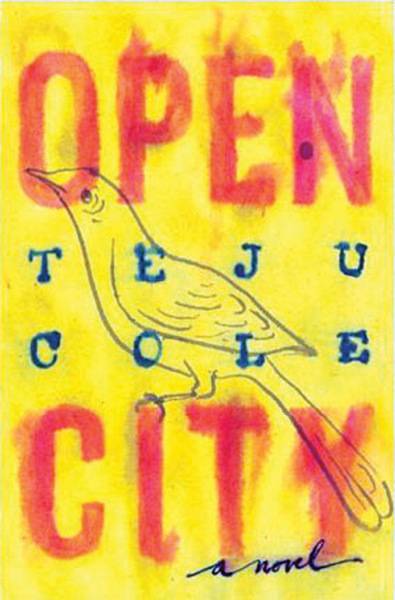 Open City by Teju Cole
In this brilliant novel, Julius, a young Nigerian doctor doing his residency in New York City, takes to walking the streets of Manhattan to think. He reflects on his childhood, his relationships, and the stresses of his job. Cole's writing is rhythmic and meditative, you can almost hear the footfalls as the main character walks through different city neighborhoods, noticing beauty, culture, class, and humanity. It is excellent.
Verdict: Buy
Walking by Henry David Thoreau
In many ways Thoreau is the American grandfather of walking in nature. In this famous essay, drawn from journal entries and lectures, Thoreau writes of his love of daily walks and the necessity of wildness and nature. It is immensely quotable, with lines like "in short, all good things are wild and free." and "There is something in the mountain air that feeds the spirit and inspires." I think it is worth a read, but it didn't do for me what Rebecca Solnit or Teju Cole did.
Verdict: Borrow
Happy walking!
Enter to win
$250 to spend at Barnes and Noble!