Inbox/Outbox: August 14, 2015
I come to you this week from sunny California. The reading feels just as good as it does anywhere, but there's nothing like bringing home a little sand between the pages. I've had a lot of time to put stories into my brain between long flights and afternoons by the pool. Let's do this.
Inbox (Books Acquired)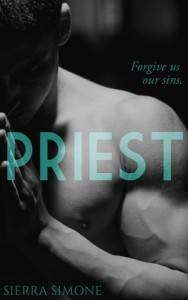 Priest by Sierra Simone– A friend who just read this recommended it to me by saying, "Everything in this book is bonkers, and I thought of you." She was right on. Tyler Bell is a 29-year-old priest who is tempted like never before when a beautiful young woman shows up in his confession booth. This story is Tyler's confession, written in his voice (reading erotica with a male narrator is a fun new experience), about breaking his vows in his own church. Here for that.
The Girl from the Garden by Parnaz Foroutan (Ecco, August 18)– 2015 is proving to be a year filled with awesome debut novels, and the buzz around this book leads me to believe it's one of them. I'm trying not to know any more about it so I can discover it for myself!
Outbox (Books Finished)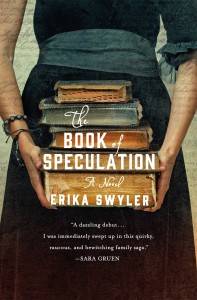 The Book of Speculation by Erika Swyler– Is there anything better than a book that begins with a character receiving a mysterious book in the mail and setting out to uncover its history? I think not. Simon Watson, a young librarian living in his dead parents' crumbling home on Long Island Sound, gets an unexpected package from a bookseller in the midwest. The package contains a very old book, the log from a traveling carnival in the 1700s. And it may hold the key to understanding why several generations of women in his family died by drowning, every one on July 24th. This is a captivating story about family, history, magic, and facing our own demons. That it's a book about books is a delightful bonus.
Eileen by Ottessa Moshfegh (Penguin Press, August 18)–  Twenty-four-year-old Eileen is troubled. She has no social skills, a problem with alcohol, an alcoholic father to care for, and a job at the local boys' prison she's barely hanging onto. Eileen tells us right upfront that she found herself involved in a strange conspiracy that led to her leaving town. This novel presents the one week preceding her getaway. It's a slow burn, very intriguing, and I've got to tell you, friends, I'm not so sure Eileen is the most reliable of narrators. I'm still processing this one, and I can't wait for it to be out in the world so we can talk about it together.
In the Queue (What I'm Reading Next)
The Invaders by Karolina Waclawiak – I think I've featured this book once already, but I haven't gotten to it yet! Reading for secret projects meant it got bumped down the pile, and now it's actually going to happen. Stay tuned for next week's report on what my fellow well-readhead Liberty calls a great book about rich people behaving badly.
What are you into this week?
Do you like podcasts like
This American Life, RadioLab, or Planet Money
?
Annotated
is kinda like those, but for books. Go
here to find out more
, or click the image below: