Book Riot's Deal of the Day for August 8th, 2015
Book Riot Deals is sponsored this week by our own Start Here: Reading Your Way Into 25 Amazing Authors for $2.99. Get it here or click the cover image below. Here's the pitch: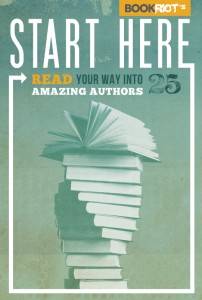 There are so many fantastic authors and great books out there that sometimes it's hard to know where to begin. Start Here solves that problem; it tells you how to read your way into 25 amazing authors from a wide range of genres–from classics to contemporary fiction to comics.
Each chapter presents an author, explains why you might want to try them, and lays out a 3- or 4-book reading sequence designed to help you experience fully what they have to offer. It's a fun, accessible, and informative way to enrich your reading life.
Includes chapters by Erin Morgenstern (The Night Circus) on Neil Gaiman, Joe Hill (Heart-Shaped Box) on Bernard Malamud, Linda Fairstein (The Alexandra Cooper Series) on Edgar Allan Poe, and Kevin Smokler (Practical Classics) on Sherman Alexie.
Start Here also includes chapters on readIng your way into Margaret Atwood, Jane Austen, Ray Bradbury, Italo Calvino, Philip K Dick, Charles Dickens, E.M. Forster, Gabriel Garcia Marquez, Ernest Hemingway, Zora Neale Hurston, John Irving, Stephen King, Cormac McCarthy, Herman Melville, Arthur Miller, Alice Munro, Haruki Murakami, Richard Russo, Zadie Smith, David Foster Wallace, and Colson Whitehead.
____________________
Today's Deal

Bel Canto by Ann Patchett for $1.99. Get it here or click the cover image below.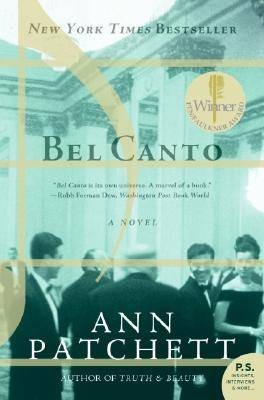 In Case You Missed Yesterday's Deal….
Modern Romance by Aziz Ansari for $3.99. Get it here or click the cover image below. (Note: deal availability varies widely by country.)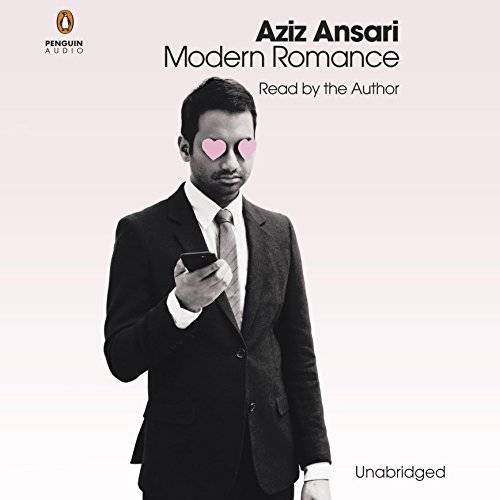 Recent Book Riot Deals that are still valid:
The Red Garden by Alice Hoffman for $1.99
Joyland by Stephen King for $2.99
The Girls from Corona Del Mar by Rufi Thorpe for $1.99
The Hurricane Sisters by Dorothea Benton Frank for $1.99
The Prime of Miss Jean Brodie by Muriel Spark for $2.99
Vivian Apple at the End of the World by Katie Coyle for $2.99
In the Time of Butterflies by Julia Alvarez for $3.99
The Girl Who Fell from the Sky for $1.99
The Vanishing by Wendy Webb for $1.99
Old Man's War by John Scalzi for $2.99
Breath, Eyes, Memory by Edwidge Dandicat for $1.39
Defending Jacob by William Landay for $2.99
Moriarty by Anthony Horowitz for $1.99
Men Explain Things to Me by Rebecca Solnit for $3.11
Blackbirds by Chuck Wendig for $1.99
Breakfast of Champions by Kurt Vonnegut for $1.99
The Killer Angels by Michael Shaara for $1.99
Liar Temptress Soldier Spy by Karen Abbott for $2.99
Sea of Poppies by Amitav Ghosh for $3.99
Every day by David Levithan for $1.99
Fantastic Beasts and Where to Find Them by J.K. Rowling for $3.99
The Complete Chaos Walking Trilogy by Patrick Ness for $16.49
Cinder by Marissa Meyer for $2.99
Horrorstor by Grady Hendrix for $3.99
American Psycho by Bret Easton Ellis for $2.99
My Brilliant Friend by Elena Ferrante for $2.99
The Silent Girls by Eric Rickstad for $2.99
The Giver by Lois Lowry for $4.99
The Leftovers by Tom Perotta for $2.99
The Boys in the Boat by Daniel James Brown for $2.99
A SONG OF ICE AND FIRE series for $19.99.
We Should All Be Feminists by Chimamanda Ngozi Adichie for $1.99
Oryx and Crake by Margaret Atwood for $2.99
Outlander by Diana Gabaldon for $1.99
Miss Peregrine's Home for Peculiar Children by Ransom Riggs for $3.99.
The Shining by Stephen King for $1.99
The Hobbit by J.R.R. Tolkien for $2.99
The Lightning Thief by Rick Riordan for $1.99
Dark Places by Gillian Flynn for $2.99.
Ready Player One by Ernie Cline for $3.99
____________________
By signing up you agree to our Terms of Service
Follow Book Riot on Instagram
for books. Obviously.