The List List #165
This week's List List is sponsored by Book Riot Live. Click below for a promo code for $20 off your ticket!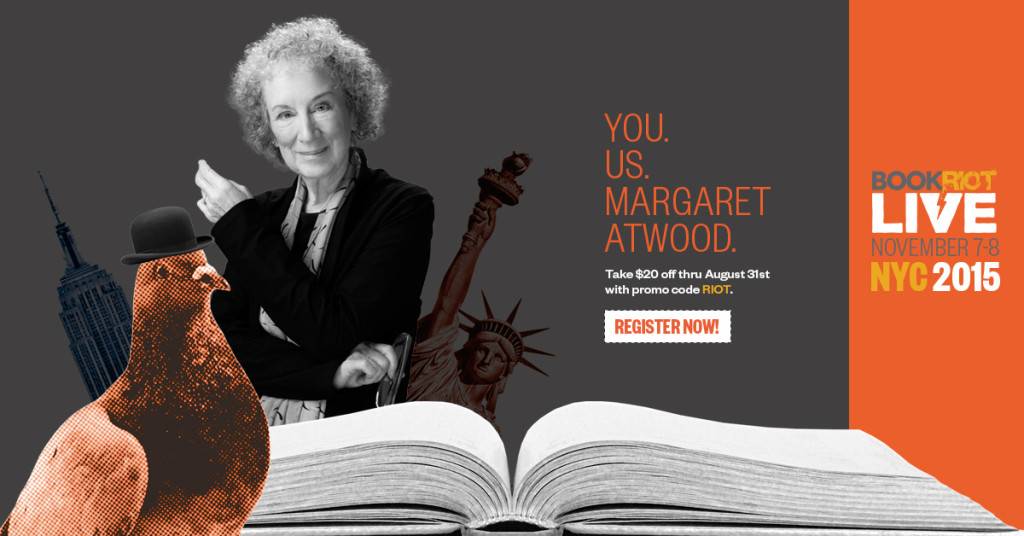 ____________________
at Powells, 25 Women to Read Before You Die
at Open Culture, 12 Classic Literary Road Trips in One Handy Interactive Map
at BuzzFeed Books, 16 Incredible Books You Don't Want to Miss This Summer
at io9, 10 Books You Pretend to Have Read (and Why You Should Really Read Them)
at Business Insider, 5 Tips To Read a Book Every Day
at CBC, 50 Things You Might Not Know About J.K. Rowling
at HuffPost Books, 10 Book Recommendations for All Your Travel Needs
at Litreactor, 8 Great Podcasts For Writers
at Publisher's Weekly, the Most Anticipated Books of Fall 2015
at Oprah, Page-Turners Too Addictive to Put Down
at Scientific American, 25 Science(y) Books
at T Magazine, Ta-Nehisi Coates' Favorite 10 Books
at Flavorwire, 10 Must-Read Books for August
at Word & Film, 5 Authors in Need of Biopics
at Biographile, Required Reading for August
at the Millions, a Definitive List of Artwork in The Goldfinch
and…
at CNN, World's Coolest Bookstores
And a few lists from around these parts this week:
The Best Books We Read in July
21 Signs You're Addicted to Audiobooks
6 Contemporary YA Novels to Read if You Loved Paper Towns
60 Bookish Films Streaming on Netflix
5 Classics That Should Definitely Become CW Shows
12 Signs You've Been Binge-Reading
Save
We have a 12-month subscription to Audible to give away! Go
here to enter for a chance to win
, or just click the image below!