Buy, Borrow, Bypass: "The Summer's GONE GIRL"
It seems like every novel with a psychological edge and a mystery and featuring a female main character is being compared to Gone Girl. Because my appetite for mysteries is pretty voracious, I read a few of the psychological thrillers with the Gone Girl comparison (whether by a publisher, a reviewer, or around the Twitter-sphere) from the past few months so I could do this very special edition of Buy, Borrow, Bypass just for you.
Dark Rooms – Lili Anolik
When Grace's younger sister is murdered, she drops out of college and becomes obsessed with finding out who killed her sister and why. This novel is a bit uneven but it's so compulsively readable that I just didn't care. Grace isn't perfect, but she's sympathetic, and Anolik expertly ratchets up the tension and emotion in this book.
Verdict: Borrow
P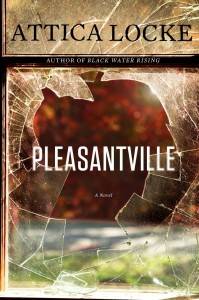 leasantville– Attica Locke
Real talk: This book hasn't really been compared to Gone Girl. But for some reason, all the books that get that comparison are by white people, so I included Pleasantville because if you're looking for a good thriller, this is where you need to go. It's a sequel to Black Water Rising (which I haven't read but will), about a girl who goes missing and city politics. I dare you NOT to read this book in one sitting — it's that good.
Verdict: Buy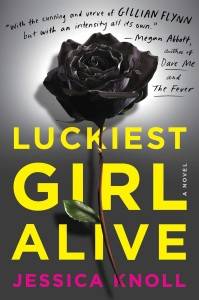 Luckiest Girl Alive – Jessica Knoll
It's hard to get through the first 100 pages of Luckiest Girl Alive because the main character is so despicable. She's self-absorbed, shallow, and just horrible. But as you keep reading, you begin to understand why she is this way and what horrors in her past shaped her into what she is now. By the end of the book, you'll be blown away.
Verdict: Buy
Disclaimer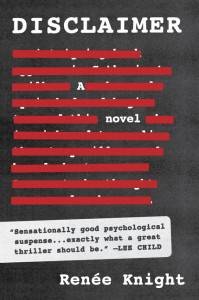 – Renee Knight
The premise of Disclaimer is wild: a woman finds a book with a plotline ripped from her life, but the only person who shared that knowledge is dead. I had high hopes for this one, and it went in different directions than I expected. I enjoyed it and tore through it quickly, but I think my expectations got me here.
Verdict: Borrow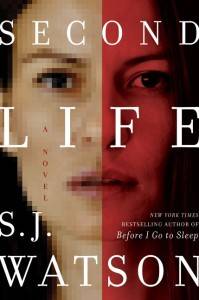 Second Life – S.J. Watson
I loved Before I Go to Sleep, so I was eagerly awaiting this new book from Watson, but it just didn't measure up. The premise is great — a woman's sister is brutally murdered, and she discovers her sister had a second life in the shadowy places of the Internet. The problem is pacing. The book is much, much longer than it needs to be. Additionally, I didn't care what happened to Julia. I'm fine not liking a character, but I need to care about what happens to them to keep reading, and nope. Just didn't.
Verdict: Bypass
Pretty Is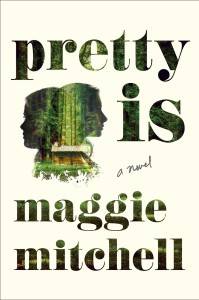 – Maggie Mitchell
When Lois and Carly May were 12 years old, they were kidnapped and held for two months. Now, twenty years later, Lois is a professor teaching at a small college, when a creepy student takes an unnatural interest in her past. What happened all those years ago? Why were Lois and Carly May taken? And how is Lois's student connected with these events? It's a gripping book, to be sure, but it never becomes positively creepy. Lois's inaction can be a bit frustrating, but Mitchell makes up for it with her disturbing scenarios and the questions they provoke.
Verdict: Borrow
We have 5 copies of
My Sister, the Serial Killer
by Oyinkan Braithwaite to give away to Book Riot readers!
Go here
to enter for a chance to win, or just click the image below. Good luck!