Buy, Borrow, Bypass: Asian Mystery Edition
International crime fiction is my jam, and there's so much more out there than the Scandinavian authors that are getting so much play right now. Some of my favorite mysteries that I've read recently have been stellar books from all over Asia in translation. These mysteries are as diverse as you'll find anywhere in the genre and bring their own new flavors and cultures to the mix. All three of these authors are massively popular in their home countries and deserve just as much attention across the Pacific.
The Devotion of Suspect X by Keigo Higashino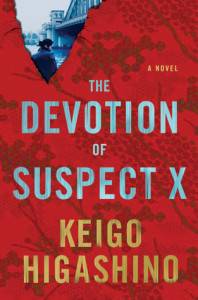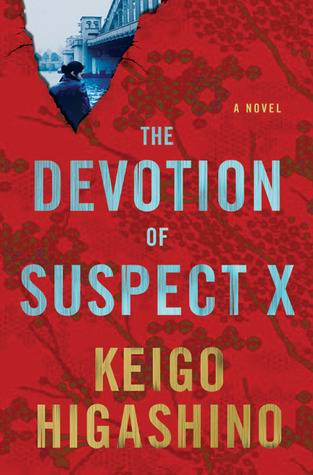 Only a handful of Higashino's novels have been translated, and if this book is at all representative of what he's capable of we're in need of many more. This ranks up there with one of the best all-time mysteries for me, with a mix of old and new styles. Like many modern crime novels, we start the book knowing who is dead (Togashi), who killed him (his ex-wife Yasuko), and why (after finally escaping his abuse, when Togashi finds her again, Yasuko fears for herself and her daughter). As Yasuko enlists her strange neighbor in the coverup, suspense builds as we wonder how they'll get away with it while the police get closer to the truth. Despite the modern approach, there are echoes of classic mysteries here, reminders of Sherlock Holmes and Agatha Christie, as we encounter some gasp-worthy plot twists. (No, I'm not kidding, I literally gasped out loud, on an airplane, and made a fool of myself at the end of this book.) In the end you'll be astounded at a book that started so simply and turned out to be meticulously and masterfully constructed.
Buy it, then find Higashino's three other novels translated into English, then send his publisher desperate letters asking for more.
The Investigation by J. M. Lee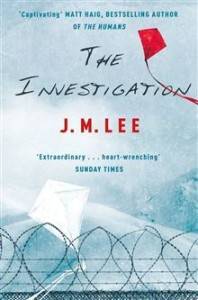 Though it's set in Japan during WWII, The Investigation is written by a Korean author. This is one of those historical novels where you learn about something you probably had no idea happened. During the war, Koreans were arrested in large numbers in Japan for "thought crimes," or suspicions that they were advocating for Korean independence. Among those arrested was Yun Dong-ju, an unpublished poet who later became celebrated in his homeland. The Investigation is based on the real Dong-ju and imagines the Japanese prison he was held in through the eyes of two guards: Sugiyama, known to be aggressive and cruel to the prisoners; and Watanabe, who is called to investigate after Sugiyama is murdered inside the prison. As Watanabe tries to identify the killer, he suspects Dong-ju to somehow be at the center of it all and starts to wonder if there was more to Sugiyama than meets the eye. Not just a mystery or a piece of historical fiction, it's also a book about the value of books and poetry as a cure for the worst of humanity.
Borrow it and then consider tracking down Dong-ju's posthumous poetry.
Smaller and Smaller Circles by F. H. Batacan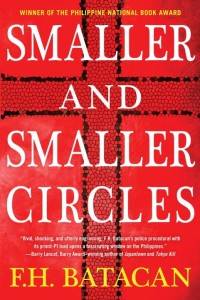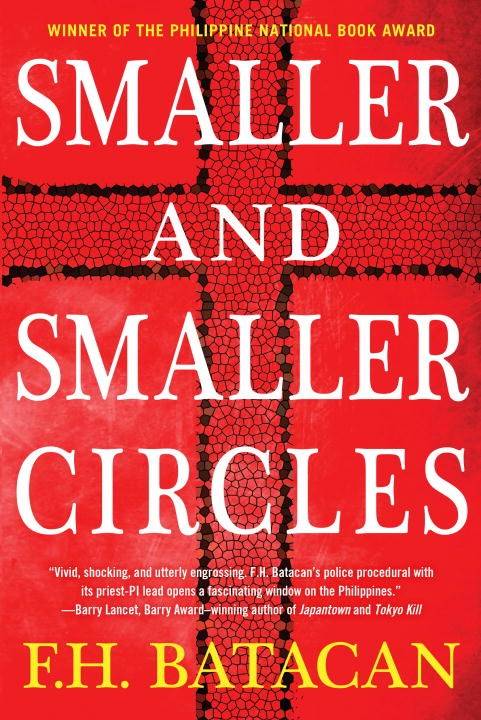 From the Philippines, Batacan made huge waves in her home country with one of its first works of crime fiction. This novel is perfectly at home with anything from a seasoned thriller writer. It falls into a few different mini-genres: unlikely investigators (Father Gus Saenz, who as you may have guessed is a priest), serial killer hunts (the bodies of young boys are left in a dump in a disturbing pattern), buddy investigation teams (fellow priest Jerome Lucero happens to be a psychiatrist), and forensic pathologist protagonists (Saenz's specialty). Along with being a top-notch thriller, the book also shows you a specific slice of life in the poorest parts of Manila where families live off of what they scavenge, the tug-of-war between investigators and the scoop-hungry press, and the political power plays between local police and the National Bureau of Investigation (the Filipino equivalent of the FBI).
Buy it and then loan it to all your friends.
In a book lover's life, there's nothing as magical as a perfect, surprising recommendation from someone who just
gets
you. But finding those people can be tough! That's where
TBR
comes in. Go here to find out more, or just click the image below: