The Week's Most Popular Posts: July 27 – July 31, 2015
Let's take a look back at the week that was here on Book Riot:
I'm all for parents being involved in their childrens' lives.
I'm all for parents being involved in their childrens' schooling.
And, as much as I like to see kids pick up and read whatever the heck book they want, I'm all for MacDonald asking for another book for her daughter. I suspect our opinions about how to keep children safe—through information versus through shielding—might differ, but that's none of my business.
Where she's overstepped is in assuming that because the book is wrong for her and for her daughter, that it's wrong for all of the other students enrolled in that class. Where she's overstepped is in making that decision for all of those other families, for all of those other students.
from Some Girls Are Removed From Summer Reading List in South Carolina by Leila Roy
____________________
The Irish writer Frank O'Connor posited that all short stories are about loners or 'submerged populations.' But literary fiction in general has its fair share of mavericks and outsiders, characters who with deliberate intent keep themselves apart and find power in being solitary. Often it's only when other people come into the loner's orbit that things begin to fall apart or get better.
from 5 Books About Loners by Guest Rioter Nuala O'Connor
____________________
Mockingbird is racism for children. It sees only what a child sees.
Watchman is the crashing down of ideals that comes with adulthood, the understanding that everyone is fallible, that many of the people you care about are more racist than you could imagine when you loved them with the innocent trust of a child.
But Watchman is not the end of the story.
from Being Real About Racism and Go Set A Watchman by Jessica Woodbury
____________________
It can be really intimidating to jump into a new hobby or creative pursuit sometimes. It can also just be scary if you feel like your well is completely dry, even for those things you once thrived off while doing. Fortunately, there are so many solid books out there that talk about the creative process, about how to make and create from the world right inside your home, and how to push yourself to try new, different, and ultimately, useful things that stretch your talents outside your comfort zone.
from Jumpstart Your Art: Books To Revive Your Creative Spirit by Kelly Jensen
____________________
It's possible that the writers are setting up a dynamic where the Beresfords' struggling marriage is saved by their mutual love of crime-fighting but, if that's the case, solving a couple of murders probably won't be enough. Partners in Crime forgoes the friendship between the Beresfords and instead presents a dynamic where Tommy has accidentally married a woman who despises him. While Tuppence's exasperation at Tommy's bumbling ineptitude may be a familiar dynamic for fans of the toxic marriages inModern Family, it's not a dynamic Christie enjoyed.
from Dammit Tommy: How the BBC Messed Up The New Agatha Christie Series by Beulah Maud Devaney
____________________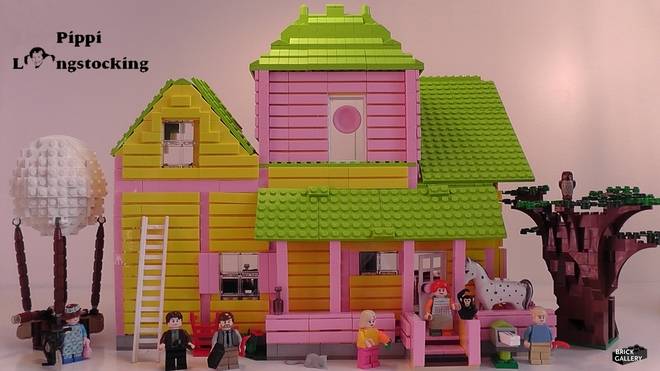 First you need to come up with a project proposal. Create a beautiful model and photograph it, then submit it to the LEGO website along with a convincing write-up. Next, you need to come up with 10,000 supporters. Once you reach that number, LEGO will review the proposal. If it passes, your project will be produced!
So maybe after reading those guidelines, you're thinking you might not have time to create that LEGO set of Hogwarts in honor of your Harry Potter-obsessed nephew. (Ten thousand votes, really?). But guess what. We at Book Riot are nothing but super considerate, and we've made voting for bookish LEGO sets nice and easy for you. Yep, we've gone through the entire LEGO ideas board for you and handpicked the book-themed ideas. Links are provided so you can up vote and get these sets into production! Let's start the show.
from How To Make Your Bookish LEGO Dreams Come True by Karina Glaser
____________________
2. "It's not true that diverse books don't sell; [publishers] don't know how to sell diverse books." – Alisha Rai
As you might expect, a fair amount of time was spent talking about diversity in the romance market, both in terms of characters and authors. There were several sessions about the various aspects of incorporating diversity, and (as you will be able to tell) I went to all of them. As the success of some titles in the market has shown, diverse books can and will sell — but how willing/able publishers are to market them is a different conversation entirely. (Bonus: Alisha Rai will be speaking at Book Riot Live!)
from The 11 Best Things I Heard at RWA 2015 by Jenn Northington
We have 5 copies of
The Library Book by Susan Orlean
to give away!
Go here to enter for a chance to win
, or just click the image below. Good luck!