The List List #164
This week's List List is sponsored by The Bones of You by Debbie Howells.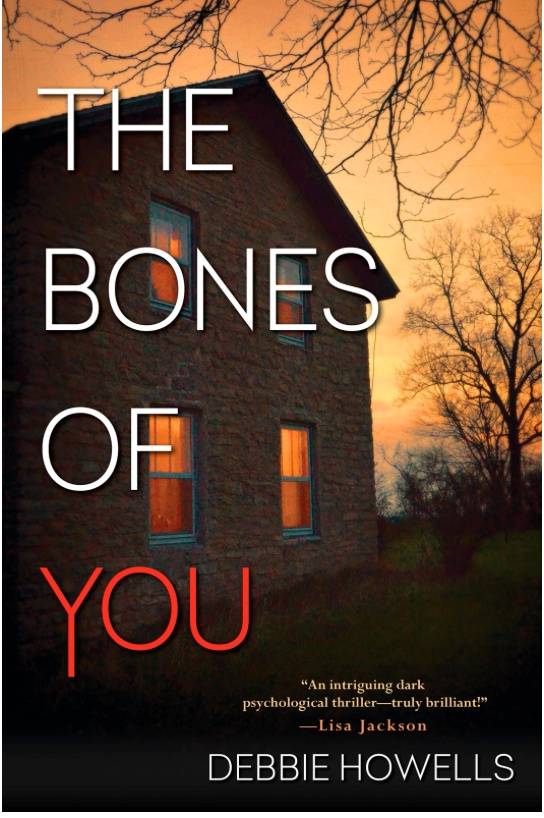 "I have a gardener's inherent belief in the natural order of things. Soft-petaled flowers that go to seed. The resolute passage of the seasons. Children who don't die before their parents."
So go the thoughts of Kate, as she becomes obsessed with the mystery of who brutally killed 18-year-old Rosie in their idyllic, quiet village in England. The police investigation provokes various leads but Kate is convinced that they are missing something, something vital.
The more she entwines herself with the lives of Rosie's parents , the more she is convinced that Rosie's kind, loving family may not be as it had seemed just a few short weeks ago. When she begins to receive threatening anonymous notes, she believes the truth is just within her grasp – but someone will do anything to protect it.
THE BONES OF YOU is told from two perspectives. We follow Kate as she comes to terms with Rosie's murder, but we also see Rosie's life as it flashes before her eyes when she is killed. The suspense is powerful as we watch Rosie grow up, and see the decisions she made which led her to that point. Through Rosie's flashbacks we discover that everyone has secrets.
But some of them are more deadly than others.
____________________
at Huffington Post, 9 Books to Read if You Find Yourself in Istanbul
at Flavorwire, 10 Beautiful Books for Creative Thinkers
at CBC, 5 Inspiring Quotes from Ernest Hemingway
at Lit Reactor, 10 Books About Revolution
at BookBub Blog, 14 Must-Read Novels About Books
at the Playlist, 10 Essential Films About 20th Century Writers
at The Guardian, 10 Wartime Love Stories
at NPR Books, 100 Swoon-Worthy Romances
at Read it Forward, 14 of the Scariest Books Ever Written
at Stacked, Prima Ballerinas: A YA Reading List
at Riffle, #WeNeedDiverseBooks for Adults
at Boing Boing, Picture Books Where Girls Kick Butt
at HuffPost Books, 5 Reasons to Read Go Set a Watchman
at The New York Times, Authors Tell Stories from Book Tours
and…
at BuzzFeed, 17 Places Every Game of Thrones Fan Needs to Visit
Save
Do you like podcasts like
This American Life, RadioLab, or Planet Money
?
Annotated
is kinda like those, but for books. Go
here to find out more
, or click the image below: