Bookends for the Nursery or Kids' Rooms
I still have the books from my childhood. They're stacked together and taking up an entire bookshelf.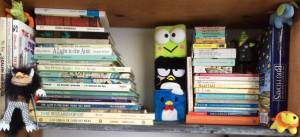 I can't imagine ever giving them away. Just a quick glance up from my computer at the shelf and I'm comforted with memories: All the times my abuela read with me, making sure I would be able to read and write in Spanish; how happy I felt to be reading the books my brother had read years before, now passed down to me; the picture books that I was obsessed with, spending hours creating my own stories for the images. There was something exhilarating every time I slid a book out from between the bookends–which were also a part of my book world and the stories I created. These are memories my bookish heart hopes everyone has or will one day have. So I've rounded up some kids' room and nursery bookends–*cough*for adults too*cough*–because they are the perfect book accessory. (Sorry bookmarks, you're loved too.)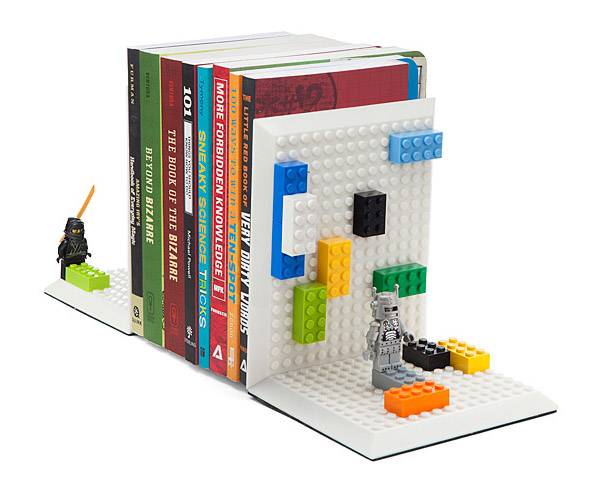 Build on Brick Bookends: For the Lego-obsessed who is tired of stepping barefoot on scattered pieces.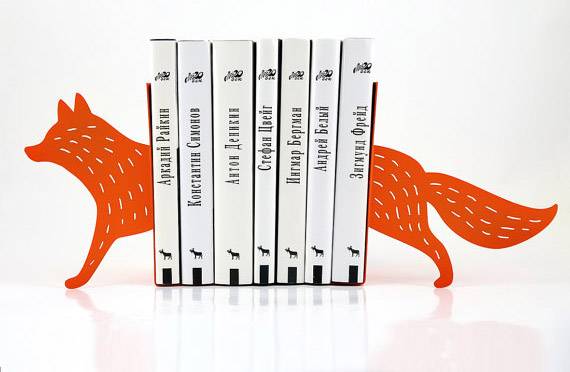 Fox Laser Cut Bookends: Perfect for the minimalist design lover. And if you love the Fantastic Mr. Fox.
Menagerie Animal Nursery Bookends: For the jungle animal lover and great companions for The Jungle Books— good luck picking just one because I couldn't even decide on which picture to use.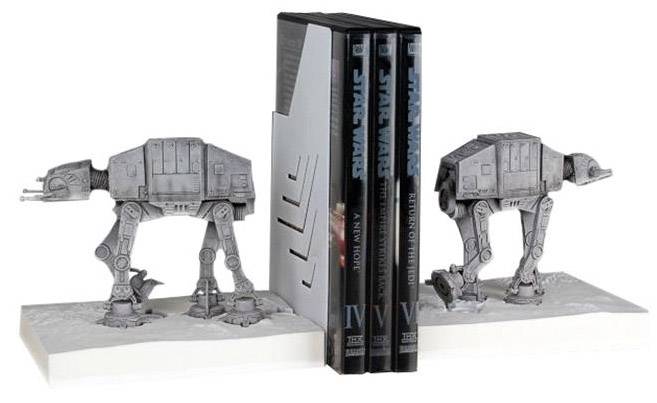 Star Wars AT-AT Mini Bookends: Calling all Star Wars fans- Perfect, these bookends are. Yes.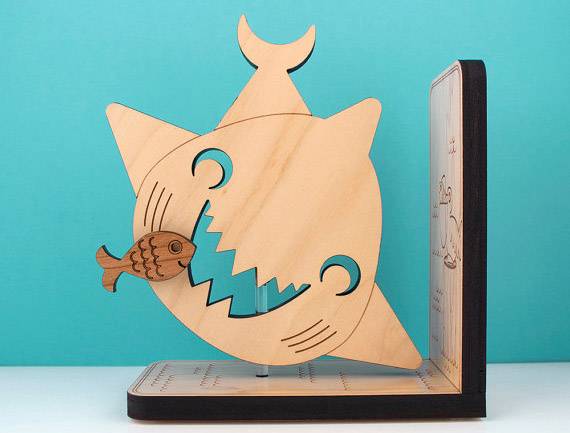 Wood Shark Bookends: For ocean lovers who haven't seen or read Jaws.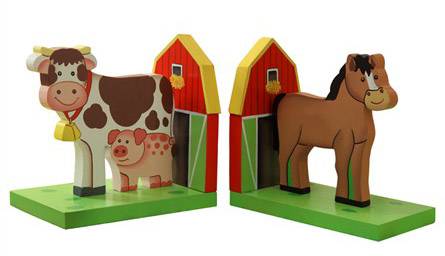 Happy Farm Wooden Bookends: For those learning cows say "Moo" and Animal Farm fans.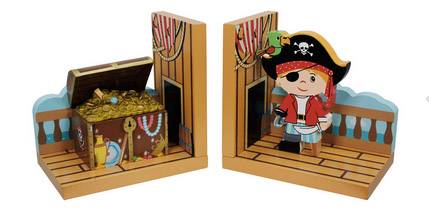 Fantasy Fields Pirates Island Bookends: Have an adventurous heart? Spend your nap dreaming of treasure hunts? Yar, these are for you.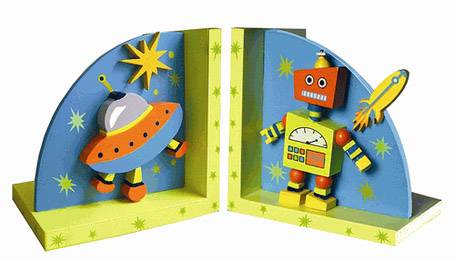 Alien Robot Bookends: For when you can't decide which you love more: robots or aliens.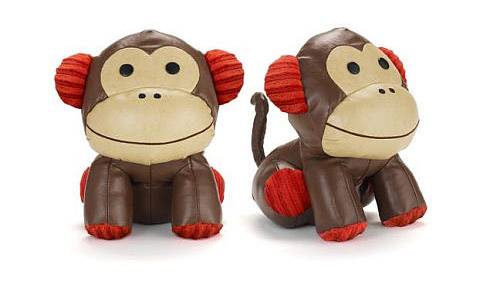 Skip Hop Monkey Nursery Bookends: Grab a banana and have story time followed by a monkey face contest with your new friends.
Vintage Roller Skate Bookends: For the parent who like to say "In my day…"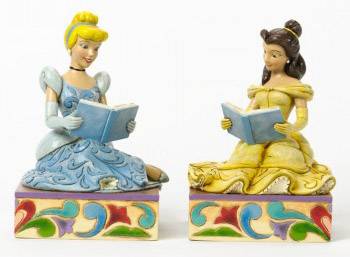 Cinderella and Belle Disney Princess Bookends: Between Cinderella's critter friends and Belle's library I'd love to have them in my book club.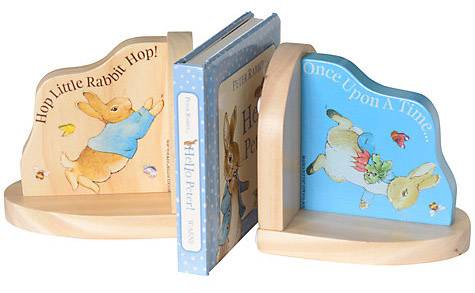 Beatrix Potter Peter Rabbit Bookends: For cottontail lovers and parents who want to pass on their love of Peter Rabbit.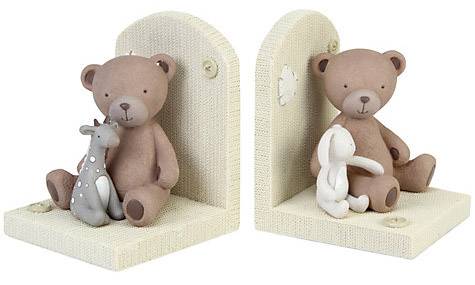 John Lewis Teddy and Rabbit Nursery Bookends: Because Teddy Bears are lifelong friends.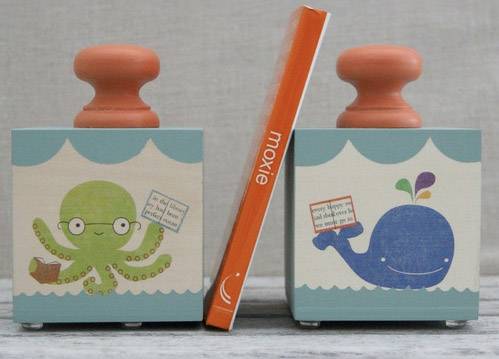 Ocean Fun Bookend Blocks: Add some hand painted art and bookish loving sea creatures to your nursery or kid's room.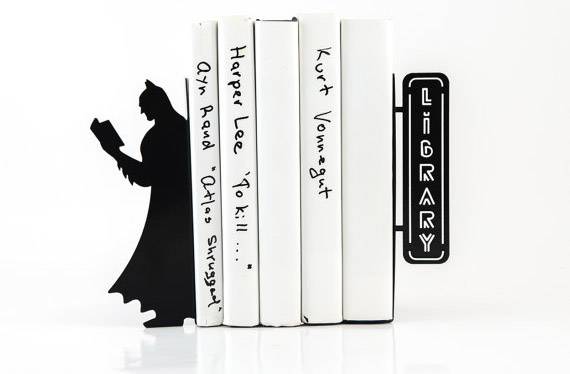 Batman Bookends: Holy books, Batman! (Sorry, not sorry.)
(Psst: Want even more bookends? We got you.)
By signing up you agree to our Terms of Service
We're giving away
five blind dates with books! Go here to enter
.