Buy, Borrow, Bypass: Titles From My College Reading Lists
I'm diving into the backlist for this edition of Buy, Borrow, Bypass. I've been working (very slowly) on culling my shelves.  I thought I'd have the hardest time with the books that I've been carrying around with me the longest. And that's true – in most cases. Here's a look at a random selection of titles that I picked up while in college, not because I went looking for them, but because a professor deemed them required reading. I'm glad to have read all of them, but I wish I hadn't had to pay for that privilege.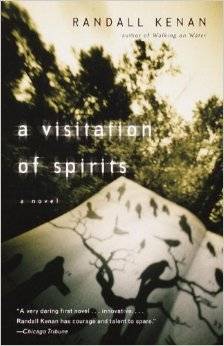 A Visitation of Spirits by Randall Kenan
I read this book for a Major Black Writers class in undergrad. It's the debut novel (and looks to be the only novel, though there is a collection of short fiction and memoir of sorts out there) from Randall Kenan, and it is pretty powerful stuff. It is a multi-faceted examination of race, gender, and sexuality as seen in multiple generations of one family, and the young man they pin their hopes for the future on. At the time of its publication, Kenan was seen by many to be James Baldwin's successor when it came to writing about blacks and homosexuality. This novel delivers on that promise. Here's hoping that there is more to come.
Verdict: BUY and re-read often.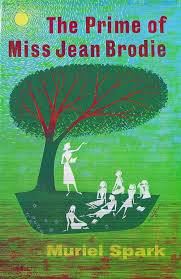 The Prime of Miss Jean Brodie by Muriel Spark
This book was on the list for a 20th Century British Novel seminar. It was a perfectly pleasant read, and I totally get the appeal it holds for so many people. This is one of those books, though, where the movie shined brighter. Of course, I'm a huge Maggie Smith fan, so that may have something to do with it. Spark's novel delves into the complicated relationships that women have with each other, regardless of their ages and positions in life. For that reason, it's an important read for women and anyone who is attempting to understand them.
As I flip through the pages now, though, the thing that catches my attention most is the word "transfiguration" at the end.  Get it? Because Professor McGonagall taught transfiguration?  Spark knew that Harry Potter was on the horizon! It was an omen!…. Excuse me.  I got distracted there for a minute.
Verdict:  Borrow. This is a great pass-it-along title. It should never sit on one shelf too long.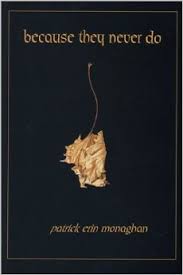 Because They Never Do by Patrick Erin Monaghan
I read this book for a summer class in grad school, a seminar taught under the heading of "Continental Lit." We exclusively read books about Ireland, which is an island and not actually part of a continent, which I found confusing. But that's just me.
This is one of those epic historical novels that dives into the darkest parts of history and tells the story of the people who lived it. It chronicles one couple, Michael and Mary, and the lengths they go to survive the famine that has gripped the country. They are torn apart and eventually find their way back to each other. It's a very difficult read, one that involves the reader directly in the tragedy. But it's an important read.
Verdict:  Borrow. For one thing, it's not the easiest book to find. But it's also the kind of book that I only felt the need to read once. Very heavy.
We have 5 copies of 
the
Forbidden Hearts series
by Alisha Rai to give away to Book Riot readers!
Go here to enter for a chance to win
, or just click the image below. Good luck!