Critical Linking for June 22nd, 2015
From a bohemian Parisian temple of reading to a bookshop with hidden animals: to mark Independent Bookshop Week, here are 10 of the best around the world – compiled with the help of our readers.
I have another name for this list of the 10 Best Independent Bookstores in the World: bucket list.
____________________
James Salter, whose intimately detailed novels and short stories kept a small but devoted audience in his thrall for more than half a century, died on Friday in Sag Harbor, N.Y. He was 90.
We lost a master this weekend.
____________________
 I have changed the way I approach my job, as have several of my colleagues at Foyles. I am reading more books in translation, more books by writers from different racial or cultural backgrounds to my own and vastly more books by women. As a result I have included more books in these categories as my staff picks, not to achieve quotas, but because they are bloody good books. I consider gender when deciding which new titles to stock in my section, and which books to feature and promote. Our database of staff picks now contains a column noting the author's gender, so we can track whose work is being showcased, and where (in the front of house, where everyone can see, or in an area with less foot traffic?).
Excellent work here. It shows that there are myriad ways systemic bias works its way into publishing and that it will take myriad ways to combat it.
____________________
As well as the above, there is an important and often overlooked aspect of backlist design: they almost always remain spine-out. Which is unfortunate, but there is so much we can do to make them stand out even when tucked away on a shelf. Both 'The Refresh' and 'The New Front List' offer the ideal chance to do this ('Back to Front' will use the front list styling)
Never considered that backlist books are mostly found spine-out in bookstores, and so should be designed accordingly. But of course they should.
____________________
We run a pretty sweet little bookish Instagram account, if we do say so ourselves (and we do). Come check it out.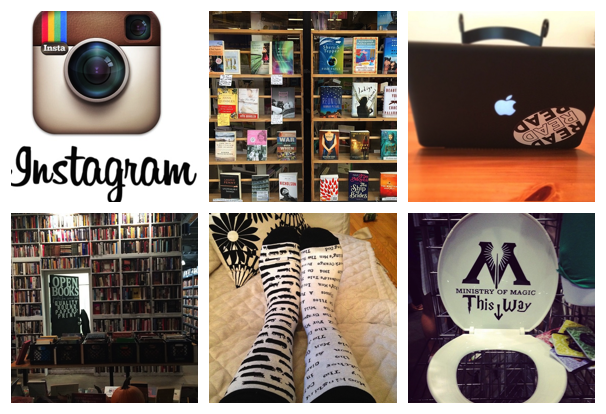 By signing up you agree to our Terms of Service
We're giving away a $500 gift card to the bookstore of your choice.
Click here to enter
, or click the image below: