Critical Linking for June 18th, 2015
We've waited a long time for this summer, and with its approach comes our annual selection of the season's books that we're most looking forward to reading and anxious to share. Summer's a time to catch up with old friends, like Stephen King, whose Finders Keepers, a new crime fiction novel, follows last summer's Mr. Mercedes. Harper Lee's second book, Go Set a Watchman, arrives after 55 years with all the usual suspects from her eternal blockbuster; and Judy Blume tackles the early 50s with In the Unlikely Event, her first adult novel since 1998. 
Summer officially begins next week, so if you are still looking to round out your summer reading plans, this list of the Best Books of Summer 2015 is here to help you.
____________________
How, exactly, do these waterproof books work? They're not clunky toys like childrens' bath books, but bound pages of synthetic paper made of polypropylene, a popular material used for other printed items such as trading cards. Initial titles include Macbeth, The Art of War, Twain's short stories and Yeats's poetry. A €17 (about $19) pledge to the duo's Kickstarter will get you a single copy.
A very specific solution to a very specific problem.
____________________
The new Kindle Paperwhite e-readers are available for preorder starting on Wednesday on Amazon. They feature the same 300 ppi screen resolution as the Voyage, which is a significant jump from the original 212 ppi resolution. Nothing else about the Paperwhite hardware is changing, though. While the Voyage weighs just 6.3 ounces, the Paperwhite will still weigh 7.3 ounces. Both readers feature touchscreen, but the Voyage adds pressure sensitivity on the screen borders.
The Paperwhite is generally considered to be the best bang for your ereading dollar, and it just got better.
____________________
Amazon has signed new long-term sales agreements with Penguin Random House in both the U.S and U.K. PRH was the last of the American "Big Five" publishers to reach a deal over sales terms for print and e-books.
Anyone thinking (or hoping) that PRH would try to shakeup the Amazon status quo is going to have to wait.
____________________
We run a pretty sweet little bookish Instagram account, if we do say so ourselves (and we do). Come check it out.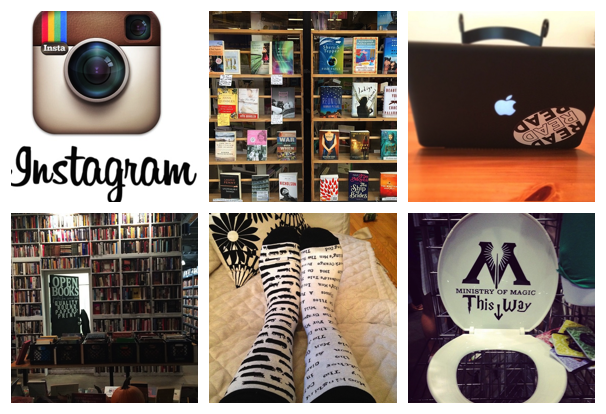 By signing up you agree to our Terms of Service
Follow Book Riot on Instagram
for books. Obviously.