Critical Linking for June 17th, 2016
Your reading habits say a lot about you….
Let BuzzFeed try to guess where you live based on your favorite books. Mine was pretty close.
____________________
Leave a story about a book you love on Ishmael's answering machine. You can even send an accompanying picture, if you like. Reading Rainbow and the Call Me Ishmael team will listen to each message. We'll turn the most compelling responses into one of these:
Fun collaboration between Call Me Ishmael and Reading Rainbow.
____________________
The bestselling author of "The Alchemist" put free e-copies of two of his books on his blog this week. He is asking readers to decide later whether the works were worth purchasing, and if so, to name their price. The Brazilian-born author, who posted "Manual of the Warrior of Light" in English and "Brida" in Portuguese, wrote: "If you like the text, please buy it—so we can tell the publishing industry that this idea does not harm the business."
Interesting experiment by Coelho, though if anyone has the juice to try something like this, it's him. I'll be curious to see if he shares the results.
____________________
We run a pretty sweet little bookish Instagram account, if we do say so ourselves (and we do). Come check it out.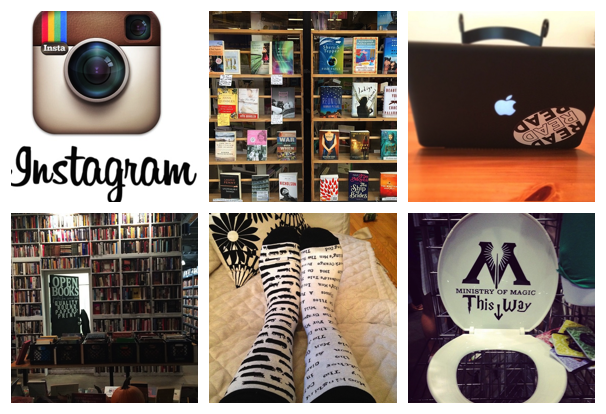 By signing up you agree to our Terms of Service
In a book lover's life, there's nothing as magical as a perfect, surprising recommendation from someone who just
gets
you. But finding those people can be tough! That's where
TBR
comes in. Go here to find out more, or just click the image below: