The Week's Most Popular Posts: June 8 – 12, 2015
Let's take a look back at the week that was, here on Book Riot:
You know who looks terrible in an author-versus-reviewer shouting match on Goodreads? The author. Always the author. Because an amateur reviewer on Goodreads, even if they post an awful screed, has nothing to lose in the situation. Even when the author isn't behaving in a completely unhinged fashion as in this latest example, the author is the one with the professional identity to uphold. When it does go off the rails as badly as we all know it can, it's the author who will lose sales and face.
from Dear Authors: Don't Respond to Goodreads Reviews by Brenna Clarke Gray
____________________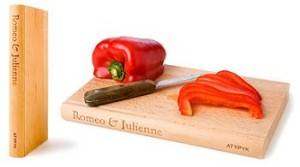 Wedding season is upon us yet again! That means gifts. Fret not, though, because I've got you covered with 15 perfect bookish wedding gifts for all of your celebratory, gift-giving needs.
from 15 Perfect Bookish Wedding Gifts (For Any Budget) by Brandi Bailey
____________________
It's time for you to build the perfect reading nook you deserve.
I think that it's important to designate spaces in a home. The bed is for sleeping. The couch in front of your TV and other media is for entertainment. The desk is for work. Where to read, though? I generally snatch reading time where and whenever I can, but until recently I'd never had a specific place where I know that settling in means it's time to read. The couch can mean distractions, and the bed? Forget it. I fall asleep after a page.
So here's an easy 3-step guide to creating your reading space, based so very scientifically on my own experiences.
from The Anatomy of a Reading Nook by Kristina Pino
____________________
The Obsessive Instagrammer – Colin Creevey, from the Harry Potter series 
I know, I know: I'm a terrible person. Yes, he's such a sweetheart, but you can't tell me that – even if, like me, you genuinely enjoy the occasional group selfie – after fifty posed and breathlessly hashtagged photos (#besties #yolo #partylikeits1999 #brosbeforebrooms #lol #crazynight) within the first hour of the party you aren't starting to grit your teeth juuuust a bit.
from The Seven Characters You (Try Not To) Meet At Parties by Maddie Rodriguez
____________________
Present day Nikki sees Fangirl as a sweet coming of age story. I understand the view that it's not a deep literary masterpiece or something to revolutionize the book world. But it revolutionized my world. It snuck in to a place where I wouldn't let anyone else see me and tricked me into believing in people again, even if they were fictional people. Over time and rereads, it shifted my view of real life people as well. Some of them want to be good, like me and Levi. Some of them are good. Better than good, even.
from How Fangirl Restored My Faith in Humanity by Nikki DeMarco
____________________
To contradict myself further, I love tracking my reading. I may not be reading my favorite books, but I think I'll read more books this year than ever before. And not only can I data nerd out over stats, but I can remember what I've read and muse over how one book led to another, notice trends in my own reading; no book finished will ever fall through the cracks in my memory.
from I've Read Books: A Tale of Tracking My Reading by Emma Nichols
____________________
We run a pretty sweet little bookish Instagram account, if we do say so ourselves (and we do). Come check it out.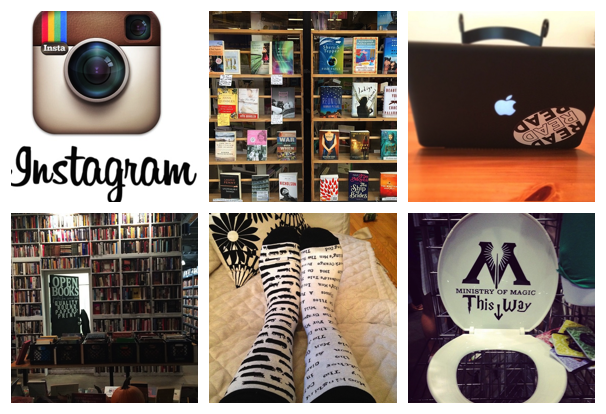 Come bag some bookish perks with
Book Riot Insiders!