The List List #158
This week's List List is sponsored by Devoted by Jennifer Mathieu.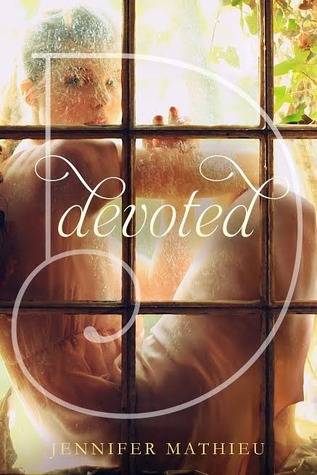 Rachel Walker is devoted to God. She prays every day, attends Calvary Christian Church with her family, helps care for her five younger siblings, dresses modestly, and prepares herself to be a wife and mother who serves the Lord with joy. But Rachel is curious about the world her family has turned away from, and increasingly finds that neither the church nor her homeschool education has the answers she craves. Rachel has always found solace in her beliefs, but now she can't shake the feeling that her devotion might destroy her soul.
____________________
at BuzzFeed Books, 22 Gifts Every Book Lover Needs
at the Christian Science Monitor, 5 Stunning Facts About American Justice in Missoula
at HuffPost Divorce, 22 Books Everyone Should Read During a Divorce
at Word & Film, Beyond Jurassic World: 5 Ways to Expand Michael Crichton's Legacy
at Bibliophile, 5 Memoirs Set in the Sunshine State
at LitReactor, 10 Highly Anticipated YA Novels for the Second Half of 2015
at Flavorwire, The Worst Canonical Kids' Books and What To Replace Them With
at The Guardian, Top 10 Books About Being Alone
at Reader's Almanac, American Classics that Influenced The Argonauts
at The Daily Beast, 5 Great Books About NYC
at Paste, 8 Scrumptious Culinary Comics
2015 PEN Literary Award Winners
at Bustle, 9 Books To Rouse Your Rock 'n Roll Spirit During All Those Summer Music Festivals
and…
at HuffPost Travel, 7 Famous Authors' Homes You Can Visit
We're giving away a $50 gift card to the indie bookstore of your choice!
Enter here
.