Critical Linking for June 12th, 2015
But sometimes, even we've missed a few passwords along the way, and can feel left out in the cold when our fellow book nerds drop references they assume we'll catch. We find ourselves smiling and nodding along, the door to our lovely club closed.To ensure this never happens to you, here's a list of the top 10 literary references to prove your book nerd mettle (or, you know, allow you to have a richer literary experience, or lead you to reading some awesome books or something).
This list of 10 Literary References All Book Lovers Should Know is actually a pretty useful little primer. These indeed are some of the most referenced ideas, symbols, characters, and passages in literature and do get used as if everyone knows them, which of course we all don't.
____________________
Most important, the public's taste changed. People were ready for what I suppose we would now call edgier fiction. As the demands of readers changed, the publishing market evolved to meet them. Le Guin seems to think that we have reached a point where the public taste is irredeemable. I hope she's wrong in thinking that literature is dead. But if she's right, Amazon didn't do this to us. We did it to ourselves.
A counterpoint to Le Guin's argument that Amazon is ruining literature.
____________________
There are many famously unmade films, but few are as well-documented as Terry Gilliam's The Man Who Killed Don Quixote. The Monty Python star has been trying to make his passion project since 1998, the most successful, erm, unsuccessful attempt being documented in the documentary Lost in La Mancha. Now, the director has revealed that Amazon will stump up cash to shoot the film as part of a deal he signed back in May. According to an interview in Indiewire, the plan is for a theatrical release in the US that'll be followed "a month or two afterwards" by a splashy premiere on Amazon Prime.
If you know the story of Gilliam's movie, you'll be excited for this news.
____________________
Paul Bacon, the influential designer known for creating radical, eye-catching book jackets for major literary works like Joseph Heller's "Catch-22" and Philip Roth's "Portnoy's Complaint," died on Monday in Fishkill, N.Y. He was 91.
Our own Liberty Hardy reminded me, Bacon's original cover for Catch-22 is still the cover on new copies of Heller's classic, more than 50 years later, and it is perhaps the most iconic book cover of the 20th Century.
____________________
&nbspWe run a pretty sweet little bookish Instagram account, if we do say so ourselves (and we do). Come check it out.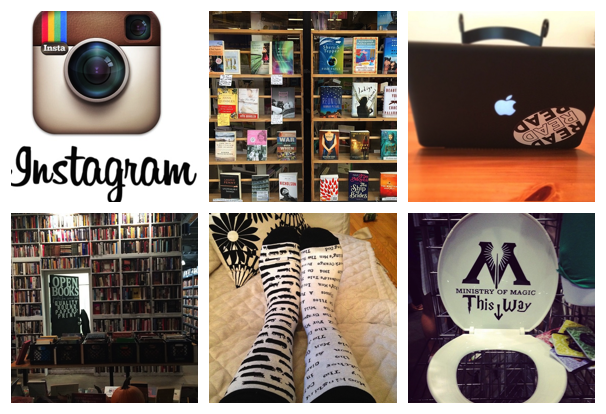 By signing up you agree to our Terms of Service
In a book lover's life, there's nothing as magical as a perfect, surprising recommendation from someone who just
gets
you. But finding those people can be tough! That's where
TBR
comes in. Go here to find out more, or just click the image below: