Critical Linking for June 11th, 2015
Cue the 30 books you should read before you turn 30! From Alice Munro to Ralph Ellison, these are the books that are best read in your 20s, when you're restless and hungry for new ideas. Whether you're just starting the decade or about to leave it, you've still got time to put a dent in this literary bucket list.
I don't love the age constraint framing this list of 30 Books Everyone Should Read Before Turning 30, but I do like the framing of books to read while you are intellectually restless, which of course can come at any age.
____________________
I talk about race and gender openly with my students, and they respond openly. They are passionate about the stories we read, always looking for connections to their own lives and experiences. As for the cis straight white students at my school, I believe it is also important for them to see me, a multiracial teacher, deeply in love with the texts I teach. It's important for them to realize that most of the books they're going to encounter in other English literature classes were written by white authors for largely white audiences, and that it's necessary to look and read beyond that.
A good essay from the front lines of diversifying high school reading lists.
____________________
Harry Potter series author J.K. Rowling has unveiled a surprising revelation on Twitter. When fans made inquiries about the name and location of a United States-based wizarding school, Rowling confirmed that such an institution does exist.
According to TIME.com, the school "may play a role in the upcoming spin-off movie, Fantastic Beasts and Where to Find Them."
I have to admit I am not especially looking forward to an American Hogwarts. 
____________________
Total sales in the U.S. book publishing industry rose 4.6% in 2014 over 2013, according to figures released Wednesday morning by the Association of American Publishers.
Pretty solid growth.
____________________
We run a pretty sweet little bookish Instagram account, if we do say so ourselves (and we do). Come check it out.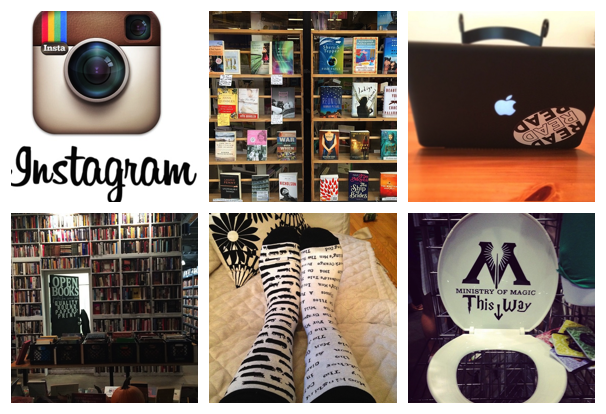 By signing up you agree to our Terms of Service
We have 5 copies of
My Sister, the Serial Killer
by Oyinkan Braithwaite to give away to Book Riot readers!
Go here
to enter for a chance to win, or just click the image below. Good luck!