Critical Linking for June 10th, 2015
One key to being a good writer is to always keep reading—and that doesn't stop after you've been published. Here are 21 authors' favorite reads. Who knows, one of these books might become your new favorite.
This list of 21 Authors' Favorite Books is not just literary rubbernecking; it's also a reminder that writers were readers first.
____________________
Penguin Young Readers Group's Grosset & Dunlap imprint and Jim Henson Productions turned to the Dark Crystal fan community to seek an author for a prequel novel tied to the 1982 Jim Henson film. The Dark Crystal Author Quest contest, as it was known, resulted in a compilation e-book of the five finalists' entries, as well as a full-length novel by J.M. Lee. The latter will be published next June in both print and e-book editions.
Maybe licensed fan fiction will actually catch on? Interesting that while Amazon was a first-mover here, we haven't seen much result from their efforts.
____________________
Inspired by the ongoing creative response in Ferguson and the way that work has elevated the public perception of all libraries, Potter initiated a nomination for FMPL for the Gale, a part of Cengage Learning, and Library Journal 2015 Library of the Year, which was submitted by the Urban Libraries Council (ULC) and signed by more than 100 directors of the most prestigious U.S. libraries. From a competitive field, the judges selected Ferguson.
A much-deserved recognition.
____________________
As a means of celebrating this dynamic, the museum has invited writers to contribute reflections—in prose or poetry—on selected works in Storylines. Engaging the rich historical relationship between literature and art, the resulting polyphony signals the diverse interpretive potential that lies within each object on display. Visitors may access these texts using this website, the Guggenheim app, or booklets located throughout the museum.
Translation: the Guggenheim had a bunch of authors write stuff to accompany works in their collection. And the result is pretty cool.
____________________
We run a pretty sweet little bookish Instagram account, if we do say so ourselves (and we do). Come check it out.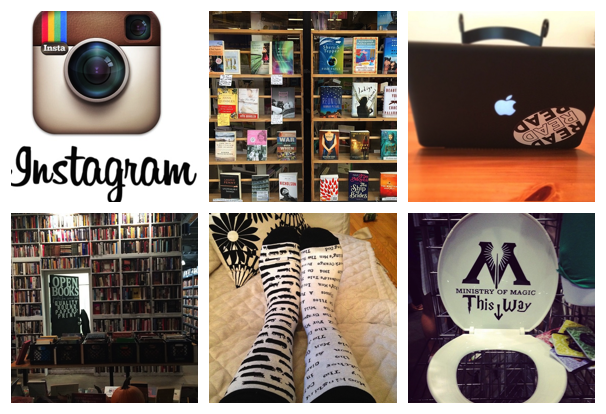 By signing up you agree to our Terms of Service
Book Riot is sponsored by
Evergreen Tidings from the Baumgartners by Gretchen Anthony
. Full of humor, emotion and surprises at every turn,
Evergreen Tidings from the Baumgartners
brings to life a remarkable  story of a family falling to pieces—and the unexpected way they put it all back together. Go
here to learn more
, or just click the image below: