Critical Linking for June 9th, 2015
We recently asked the BuzzFeed Community to tell us their favorite underrated book. Here are the ones you should add to your reading list.
Many great reads on this list of 27 Seriously Underrated Books Everyone Should Read, but I will single out #4 as a particular favorite, especially recommended for Jonathan Strange & Mr. Norrell fans.
____________________
Author Wednesday Martin — whose real first name is Wendy — claims in the memoir to have spent six years "doing field work" with her two kids on the Upper East Side conducting an armchair anthropological study.
But Martin only lived there for three years, with one kid, and mentions stores and services that didn't exist, calling into question the scenes and ­behaviors she describes.
Such odd behavior, since the lies about her particulars don't really seem to help the authority of the book all that much.
____________________
The Ipsos Mori poll, conducted on behalf of Book Trust, found that 42% of mothers, compared with 29% of fathers, read with their under-ones every day, while 71% of mothers, compared with 62% of fathers, read with their three-year-olds every day. When a child reaches the age of five, the researchers found, 75% of mothers, compared with 60% of fathers, read to them every day.
I wonder if this really a reflection of reading specifically, or just a symptom of the wider phenomenon of women doing more of the child-rearing activities as a whole.
____________________
Jeff Vandermeer took best novel for "Annihilation," book one in his Southern Reach trilogy. The novel follows a scientist investigating a mysterious era inhabited by an unknown, dangerous fungus. In our review, Lydia Millet called the book "a clear triumph" that "transcended genre with a compelling, elegant and existential story." The book was published by Farrar, Straus and Giroux, known for literary fiction, not science fiction.
The Annihilation train rolls on.
____________________
We run a pretty sweet little bookish Instagram account, if we do say so ourselves (and we do). Come check it out.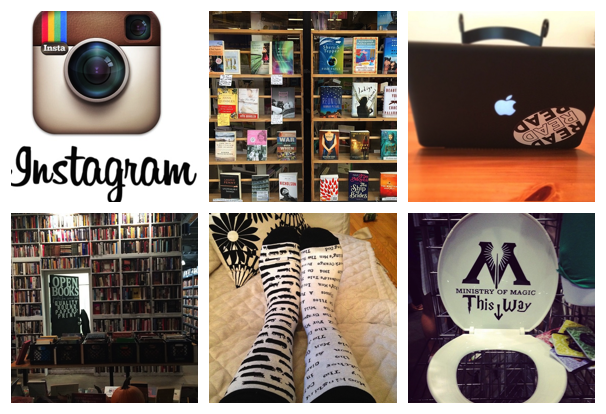 By signing up you agree to our Terms of Service
It's here. A
14-day free trial
for Book Riot Insiders ★★★