Critical Linking for June 8th, 2015
Now, stop drooling and put your nose back in your excessively-annotated copy of Jane Eyre because we've done the hard work for you. These 10 schools really can satisfy the midnight cravings of any English major, even the crazy Hannah Horvaths of the world.
No real surprises on this list of 10 Best Colleges for English Majors, but interesting to note that the top three are all public institutions (though they are the only three on the list).
____________________
Jacqueline Woodson is the new "young people's poet laureate," the Poetry Foundation announced Wednesday. In 2014, Woodson won the National Book Award for young people's literature for her memoir-in-verse, "Brown Girl Dreaming."
____________________
In February two students complained about an Allen Ginsberg poem that, at the request of a fellow student, was shared in Olio's AP English class at South Windsor High School in Connecticut. A media uproar followed, and Olio was essentially forced to resign.
I hate to see stories like this while at the same time wondering where exactly the line is for certain works in high schools. If there is a such a line, I think "Please Master" might be somewhere around it.
____________________
Of course there will be many details to work out but the basic premise is precisely what it says on the tin: all new titles published in that year should be written by women. I've been looking at literary fiction publishing here but I'm sure other groups within fiction—and even non-fiction—publishing could gain from signing up too. The knock-on effect of a Year of Publishing Women will be evident in review pages and blogs, in bookshop windows and front-of-store displays, in literature festival line-ups and in prize submissions.
Speaking of where lines may or may not be, what do you guys think of this idea of only publishing women for a year?
____________________
We run a pretty sweet little bookish Instagram account, if we do say so ourselves (and we do). Come check it out.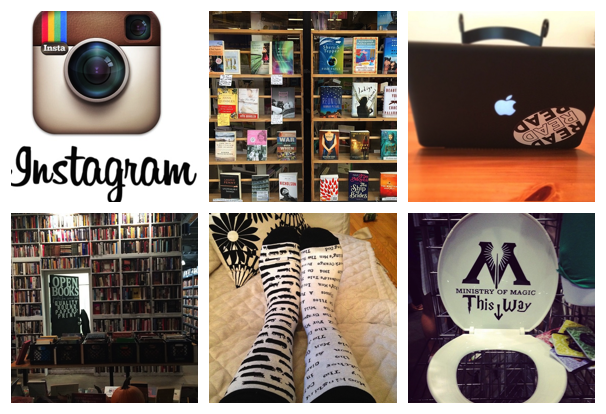 By signing up you agree to our Terms of Service
In 1975, Truman Capote published a short story that ended his literary career. Listen to
Annotated
on
Apple Podcasts
or
Google Play
to hear how.