The Week's Most Popular Posts: June 1 – 5, 2015
Let's take a look back at the week that was, here on Book Riot: 
As I have come to better understand my anxiety, which I still have to deal with every day, I started to realize that the comfort books gave me wasn't only because of escapism: it was because I didn't have to wait very long for the story to unfold. Ask anyone who has anxiety and they will tell you: a great source of our worries is the unknown future that stretches before us and the pain that it might bring us. I know, it sounds kind of silly to start suffering about the possibility you might suffer in the future, but to people who suffer from anxiety, the unknown is not only terrifying but sometimes even debilitating to our present lives.
from Why Books Are Comforting to Anxious People by Nicole Froio
____________________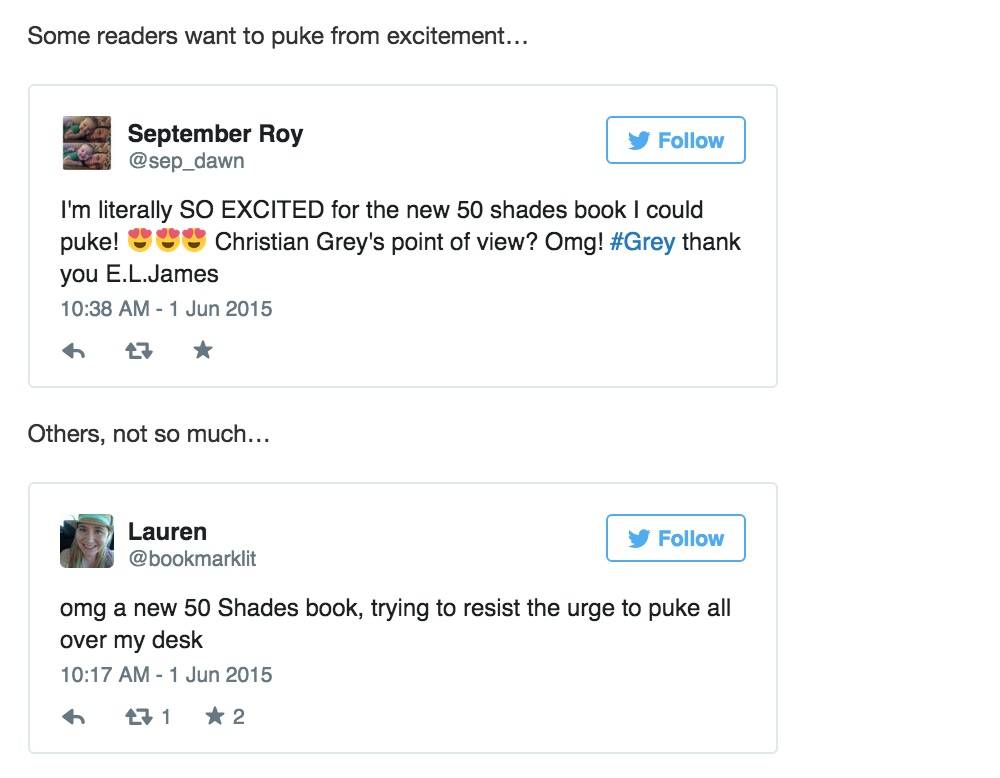 from Top Responses to the New Fifty Shades of Grey Book by Jessica Tripler
____________________
We asked our contributors to share the best book they read this month. We've got fiction, nonfiction, YA, and much, much more- there are book recommendations for everyone here! Some are old, some are new, and some aren't even out yet. Enjoy and tell us about the highlight of your reading month in the comments.
from Riot Round-Up: The Best Books We Read in May by Danika Ellis
____________________
Holy moley– Welcome to June.
This month, check out these books and remember sun glasses, sunscreen, and excessively large towels as well. The towels should probably be kind of damp just to fit the tone. Oh, and I recommend a super soaker from the mid 1990s. It should be filled at all times, even if it's drippy at the seams. You should also have a tent and bear mace. And a snorkel. Take these objects with you everywhere, just in case June lets loose.
Here are five books to keep your eyeballs open for.
from 5 Books To Watch For In June by Jessi Lewis
____________________
In honor of June's LGBT Pride month, I thought it would be worthwhile to explore another letter: the b, for bisexuality. These YA books feature bisexual characters, either in a starring role or in a significant secondary role. Some are very forthright in using the label "bisexual" to describe their sexuality, while others clearly show or describe a character's bisexual identity without using the word itself.
Though bisexual characters don't have a huge presence in YA, it's been refreshing to see more and more appear in major story roles over the last few years. So much so, that rather than limit this "3 On A YA Theme" to just 3 titles, I'm offering up 6. They capture a variety of genres, voices, and explorations of what a bisexual identity means.
Actually, I lied.
Here are 7 books featuring bisexual characters.
from 3 (Ok, 7) On A YA Theme: Bisexuality in YA by Kelly Jensen
____________________
So you read and love YA (samesies) and want to pick up similar work, but with adult characters- or vice versa? Let's do it to it- after all, the only thing better than books is more books.
from 5 YA/Adult Novel Pairings by Amanda Nelson
____________________
Book Riot Live is coming! Join us for a two-day event full of books, authors, and an all around good time. It's the convention for book lovers that we've always wanted to attend. So we are doing it ourselves.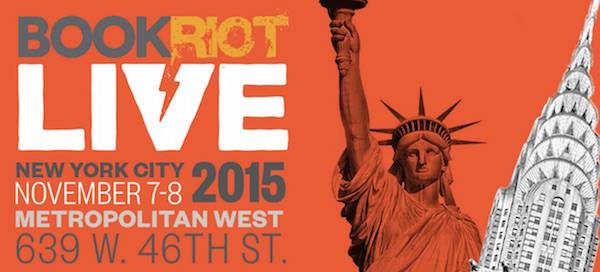 Enter to win
$250 to spend at Barnes and Noble!