Inbox/Outbox: Post-BEA 2015 Edition
Another BEA is on the books (see what I did there?), and I come bearing good news of great forthcoming books. I only brought home a few books–I'm working on a theory about the inversely proportional relationship between the number of BEAs one attends and the number of books they bring home–and I'm really excited about them. Let's do this.
Inbox (Books Acquired)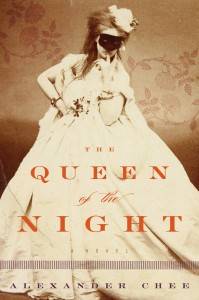 The Queen of the Night by Alexander Chee (Houghton Mifflin Harcourt, February 2016)– A rising star in the Paris Opera finally gets an original role–her shot at lasting fame–only to discover that the libretto is based on a secret from her own past that only four people know. How rad of a setup is that?! The buzz for this novel has been building for months, and its release is still EIGHT MONTHS AWAY. The anticipation has been so sweet. I can't wait to curl up and find out what happens.
The Heart Goes Last by Margaret Atwood (Nan A. Talese, September 29)– Okay. This is a novel about a couple with a complicated marriage who are living in a dystopian future. I'm not sure it gets any more In My Wheelhouse than that. Gonna read this one with a quickness.
Outbox (Books Finished)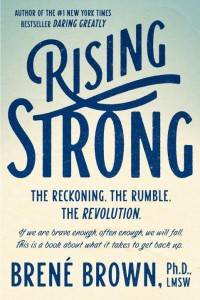 Rising Strong by Brené Brown (Spiegel & Grau, August 25)– Brown's mix of science and self-help rings all my bells, and this follow-up to Daring Greatly, which is all about how we deal with and come back from difficult experiences, was no exception. Brown's working thesis is that if we're being brave enough often enough–if we are in fact daring greatly and taking risks–we're going to fall down a lot. Here, she uses personal stories to illustrate findings from decades of research, all in service of exploring resilience and self-improvement. Brown's work has applications in all the areas of our lives. She will make you feel seen and challenged, and if you listen closely, you'll find yourself thinking differently at work, at home, in your friendships, and with your family. This is an essential read, and I'll be revisiting it soon.
In the Queue (What I'm Reading Next)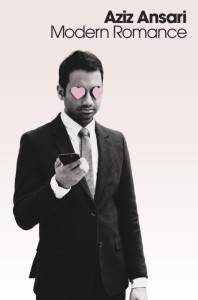 Modern Romance by Aziz Ansari (Penguin Press, June 16)– Speaking of mixing personal stories with science! Ansari, who teamed up with sociologist Eric Klinenberg for this project, mixes anecdotes from his dating life with findings from large studies about how technology is changing how we interact with each other and look for love. At the halfway-ish mark, I am loving Ansari's voice and candor, and I'm loving all the information, but I'm not so sure I like them together in one book. Jury's still out.
That sums it up for me this week. What are you into?
____________________
Book Riot Live is coming! Join us for a two-day event full of books, authors, and an all around good time. It's the convention for book lovers that we've always wanted to attend. So we are doing it ourselves.

Do you like podcasts like
This American Life, RadioLab, or Planet Money
?
Annotated
is kinda like those, but for books. Go
here to find out more
, or click the image below: