Critical Linking for June 5th, 2015
What follows is a list of well-written, engaging, thematically complex books that are likely to appeal to readers of any age. (By the way, we're leaving out the completely obvious — like Harry Potter, The Hunger Games, The Catcher in the Rye — you already know about those.) After all, great writing is great writing, and makes for awesome reading — no matter how old you are.
Very fine list of 30 Young Adult Books Every Actual Adult Should Read. A good summer reading idea-generator.
____________________
Battaglia believes an advance could bring in as much as $10 million. "High seven figures for sure," she adds. Another publishing insider thinks it will go for even more, possibly as high as the advance Bill Clinton received for his autobiography: "It could be worth $12 to $15 million."
Caitlyn Jenner's inevitable but not yet existent book is already a hot publishing property.
____________________
Genres only start existing when there's enough of them to form a sort of critical mass in a bookshop, and even that can go away. A bookstore worker in America was telling me that he'd worked in Borders when they decided to get rid of their horror section, because people weren't coming into it. So his job was to take the novels and decide which ones were going to go and live in Science Fiction and Fantasy and which ones were going to Thrillers.
Fascinating, sprawling conversation between Neil Gaiman and Kazuo Ishiguro on writing and genre.
____________________
We run a pretty sweet little bookish Instagram account, if we do say so ourselves (and we do). Come check it out.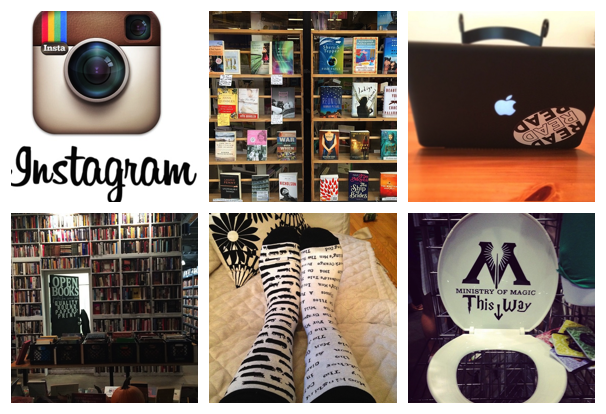 By signing up you agree to our Terms of Service
As part of Season 2 of our podcast series Annotated, we are giving away 10 of the best books about books of 2017. Go
here to enter for a chance to win
, or just click the image below: