Critical Linking for June 4th, 2015
Download 700 free eBooks to your Kindle, iPad/iPhone, computer, smart phone or ereader. Collection includes great works of fiction, non-fiction and poetry, including works by Asimov, Jane Austen, Philip K. Dick, F. Scott Fitzgerald, Neil Gaiman, Tolstoy, Dostoevsky, Shakespeare, Ernest Hemingway, Virginia Woolf & James Joyce.
A treasure trove of free, legal ebooks. Revel in this.
____________________
The six typed letters, some of which are signed with comic pseudonyms such as The Prisoner of Zenda, were written by Lee to her old friend, New York architect Harold Caufield. Christie's, which will auction the collection on 12 June in New York and expects it to make up to $250,000 (£163,000), said that the documents were exceptionally rare, with "no other material of this early date – and certainly not with such revealing and personal content – [coming] to auction in the last 40 years".
I guess if you've got any Harper Lee related stuff lying around, now is the time to cash in your chips.
____________________
Brooklyn-based Melville House has begun a collaboration with the Brooklyn-based store run owned by British music company Rough Trade that will see the indie publisher receive a branded book space for its frontlist and backlist titles, a monthly book club, and other book-related events.
Good idea and smart partnership.
____________________
Ali Smith has won the £30,000 Baileys Women's Prize for Fiction for her novel How to be Both. The book's dual narrative focuses on the lives of a grieving teenage girl in the present day and a 15th Century Renaissance artist.
The Baileys prize is one of the handful of book prizes I pay attention to you, and this year's winner sounds fascinating.
____________________
We run a pretty sweet little bookish Instagram account, if we do say so ourselves (and we do). Come check it out.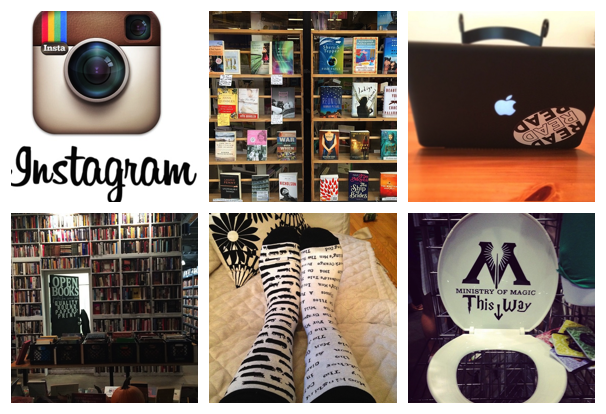 By signing up you agree to our Terms of Service
Start your 14-day free trial
and enjoy the perks of exclusive podcasts and emails, the New Release Index, and behind-the-scenes access.