Critical Linking for June 3rd, 2015
Amazon.com today announced its fifth annual list of the Most Well-Read Cities in America – just in time for summer reading season. The ranking was determined by compiling sales data of all book, magazine and newspaper sales in both print and Kindle format from April 2014 to April 2015, on a per capita basis in cities with more than 500,000 residents.
Amazon released it's annual list of the most well-read cities in America (at least according to Amazon) and there's a new #1.
____________________
The readability of many best sellers is much like the edibility of junk food. Agribusiness and the food packagers sell us sweetened fat to live on, so we come to think that's what food is. Amazon uses the BS Machine to sell us sweetened fat to live on, so we begin to think that's what literature is.
I think Ursula L Guin's position here isn't just about Amazon, but about publishing as a whole, right?
____________________
Juliette Binoche will star in "Pearl," based on the life of Nobel Prize winner Pearl S. Buck along with Leehom Wang ("Forever Young") and Jing Tian ("Great Wall").
Buck's life is fascinating, and Binoche is great. I think this should make for a nice little piece of prestige film-making.
____________________
"The Republic of Bad Taste" by Jonathan Franzen
An excerpt from Franzen's new novel is online at The New Yorker.
____________________
Book Riot Live is coming! Join us for a two-day event full of books, authors, and an all around good time. It's the convention for book lovers that we've always wanted to attend. So we are doing it ourselves.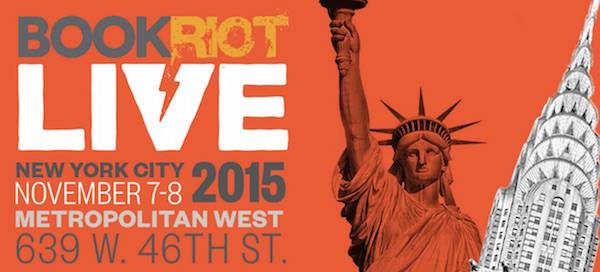 By signing up you agree to our Terms of Service
Start your 14-day free trial
and enjoy the perks of exclusive podcasts and emails, the New Release Index, and behind-the-scenes access.