Critical Linking: May 31, 2015
This photo story on the homeless using California's public libraries got me in my heart space hard.
____________________
The connection between children's literature and children's television is strong. Name a classic children's series and there's a decent chance it has been adapted for the small screen at one time or another (some have been adapted more than once). It what is sure to be my slowest-loading post of all time (what with all the Youtube clips) I decided to put all the children's books that have been turned into TV shows in one place.
I love this guide to children's lit on television.
____________________
White boys appeared to be the least enthusiastic readers, with nearly one in six saying they had not read a book of any type in the previous month, while only one out of 20 black girls said the same.
In contrast, 16% of black girls said they had read at least 10 books or more during the previous month, the highest reported figure among all ethnic groups of the children who responded.
These reading stats are fascinating — and let us ask again why black girls aren't seeing themselves in fiction like they should be?
____________________
Book Riot Live is coming! Join us for a two-day event full of books, authors, and an all around good time. It's the convention for book lovers that we've always wanted to attend. So we are doing it ourselves.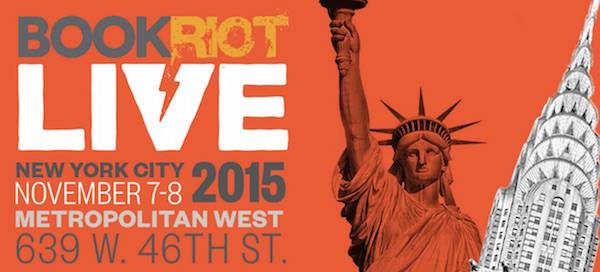 Save
By signing up you agree to our Terms of Service
Do you like podcasts like
This American Life, RadioLab, or Planet Money
?
Annotated
is kinda like those, but for books. Go
here to find out more
, or click the image below: