Critical Linking: May 30, 2015
This is an interesting map of the most popular book set in each state via Goodreads ratings.
____________________
7. "TO LAY YOUR HEAD IN WATER" 
Að leggja höfuðið í bleyti. While "on a pillow" might be the more logical place to rest your head,this phrase suggests you put it in water to soak when you need to spend some time working something out or coming up with a new idea. This is kind of like saying, "sleep on it."
Everything I've ever read about Iceland, including these great Icelandic phrases, makes me want to move there.
____________________
The uncorrected proof copy of Plath's only novel, a semi-autobiographical account of a young woman's spiral into depression in New York, states that it is "not for sale". The 1962 proof is attributed to "Victoria Lucas", the pseudonym under which The Bell Jar was published in 1963, shortly before Plath's suicide aged 30. It would not appear under Plath's own name until 1966.
Bonhams, which will auction the proof on 24 June, says there are more than 70 textual variations between the 1962 uncorrected proof, and the final published first edition from Heinemann in 1963. In the proof, the name of the novel's heroine remains "Miss Lucas" on two pages – the pseudonym under which Plath published the novel, rather than the character name Esther Greenwood.
Huh. A proof copy of The Bell Jar is up for auction, but the story here is what people are trying to decipher from the textual changes.
____________________
Book Riot Live is coming! Join us for a two-day event full of books, authors, and an all around good time. It's the convention for book lovers that we've always wanted to attend. So we are doing it ourselves.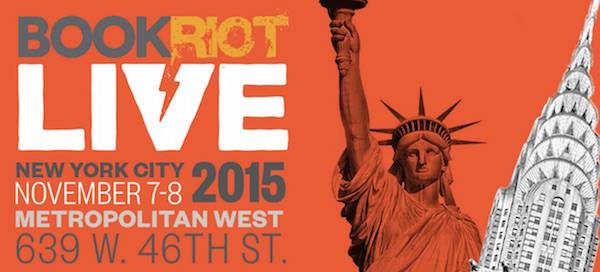 Save
By signing up you agree to our Terms of Service
Follow Book Riot on Instagram
for books. Obviously.