Inbox/Outbox: May 29, 2015
While many in Riot crew are off in New York City getting their BEA on, I'm here to let you know what books I've been reading and receiving lately.
Inbox (Books Acquired)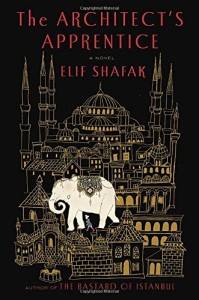 The Architect's Apprentice by Elif Shafak – This historical fiction novel takes place in Turkey during the Ottoman Empire. The story follows a young boy who works as a animal tamer for the sultan and befriends the sultan's daughter. Elif Shafak is considered one of the most widely read author in Turkey so I decided that I would pick this up. Plus, that cover is absolutely captivating.
Outbox (Books Finished)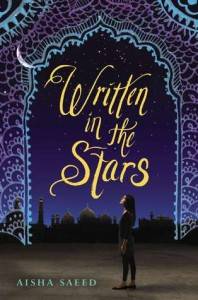 Written in the Stars by Aisha Saeed – This beautiful young adult novel follows a Pakistani American girl named Naila who has extremely conservative parents. When her parents find out that she has a boyfriend – the one thing strictly forbidden – they decide to take a family trip to Pakistan to help her remember her heritage. However, the vacations turns out to actually be a trip for Naila's parents to find her husband. This book is so much more intense and heart-wrenching than I expected and I ended up reading it all in one afternoon because I needed to know how Naila's life would turn out.
And the Mountains Echoed by Khaled Hosseini – I love all of Khaled Hosseini's books and this one is no exception. The story starts off in 1950s Afghanistan as you follow two young siblings, Abdullah and Pari, who end up becoming separated. The book spans more than 60 years and goes around the world as you see how this family and adjacent Afghani people in their lives change and grow and the way that seemingly small actions can often have a larger impact. Khaled Hosseini's writing is always so compelling that I care so much about the characters he creates.
In the Queue (What I'm Reading Next)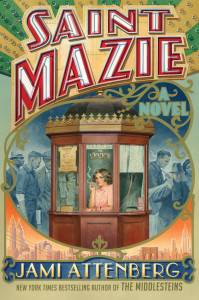 Saint Mazie by Jami Attenberg (June 2, Grand Central Publishing) – Based on a profile of a woman that appeared in Joseph Mitchell's Up in the Old Hotel, this story takes place in 20th century New York and follows Maize Phillips who is considered the Queen of the Bowery. This book has been getting a lot of positive buzz and was just picked to be the next book in the Tumblr Reblog Book Club, so I'll be picking up my copy to see what all the talk is about.
What have you guys been reading lately?
____________________
Book Riot Live is coming! Join us for a two-day event full of books, authors, and an all around good time. It's the convention for book lovers that we've always wanted to attend. So we are doing it ourselves.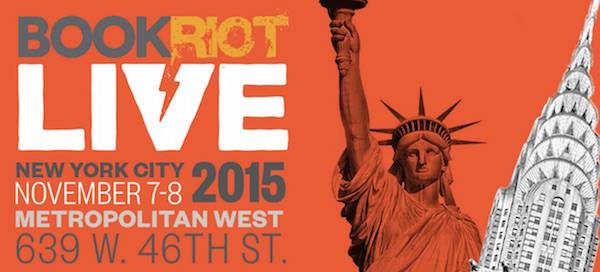 Enter to win
$250 to spend at Barnes and Noble!