Critical Linking for May 25th, 2015
Whether it's borne out of some kind of bizarro escapism or the desire to see the dark mind confirmed and confined on the page, the urge to read and write dark fiction has been steady in my life. Here are ten books that have left their mark on my mind and my work.
Summer is prime thriller and horror reading time, so maybe these 10 Best Dark and Twisted Books will find their way onto your TBR.
____________________
Inspired by tremendous support from organizations like WAM: Women, Action & the Media! and responses from Huffington Post, Guardian, and Newsweek, VIDA will continue to develop and broaden the scope of the annual VIDA Count by also counting LGBTQI writers and writers with disabilities for 2015.
The VIDA count might be the most interesting on-going project in the book world.
____________________
That stickler for proper words, that jerk who never, ever gave you pointz for creative spelling—Scrabble—just added thousands of new words that include slang like "obvs," "sexting," "vape" (about which Flavorwire's Jonathon Sturgeon wrote extensively) and "cazh" (as in "casual"). Now that mic can be dropped.
I always look forward to see what Scrabble has added to the official game dictionary. It's like watching the language chance in slow motion.
____________________
Book Riot Live is coming! Join us for a two-day event full of books, authors, and an all around good time. It's the convention for book lovers that we've always wanted to attend. So we are doing it ourselves.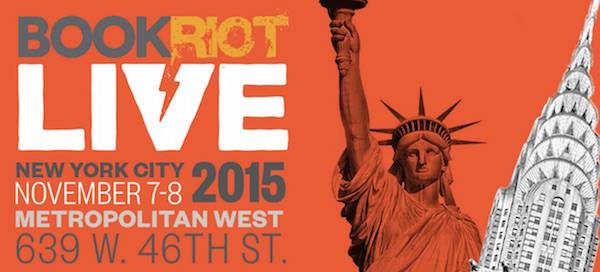 By signing up you agree to our Terms of Service
Get up to 80% off books you actually want to read with our
Book Deals newsletter
!