The Week's Most Popular Posts: May 18 – 22, 2015
Let's take a look at this week's most popular posts here on Book Riot:
As a longtime horror fan, I've developed ovaries of steel when it comes to ghosts, murderers, and psychotic clowns, but every now and then a story will punch through my defenses. These are all books that have given me "turn on the lights mother" nightmares, ones so unsettling they've taken a full 20 minutes of looking at Chris Pratt GIFs to dispel.
from 5 Books That Are Legit Nightmare Fuel by Rachel Weber
____________________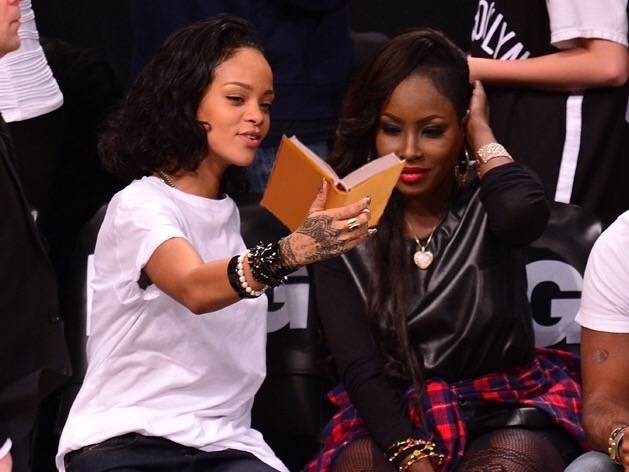 from Celebrity Selfie Book Club by Minh Le
____________________
The Crimson Petal and the White by Michel Faber
It took me far too long to read this, considering it might as well have been written FOR me, or to put it another way: my wheelhouse was built around books like this. Massive tome, check; Victorian-era England, check; prostitutes, check; women outsmarting men, check. I remember picking it up several times around when it came out, but being intimidated (as a college student, a slow reader, and a damn fool) by its size…and yes, it took me ten days to finish, but it was so worth it.
Verdict: Buy
from Buy, Borrow, Bypass: Badass Ladies of Historical Fiction by Jeanette Solomon
____________________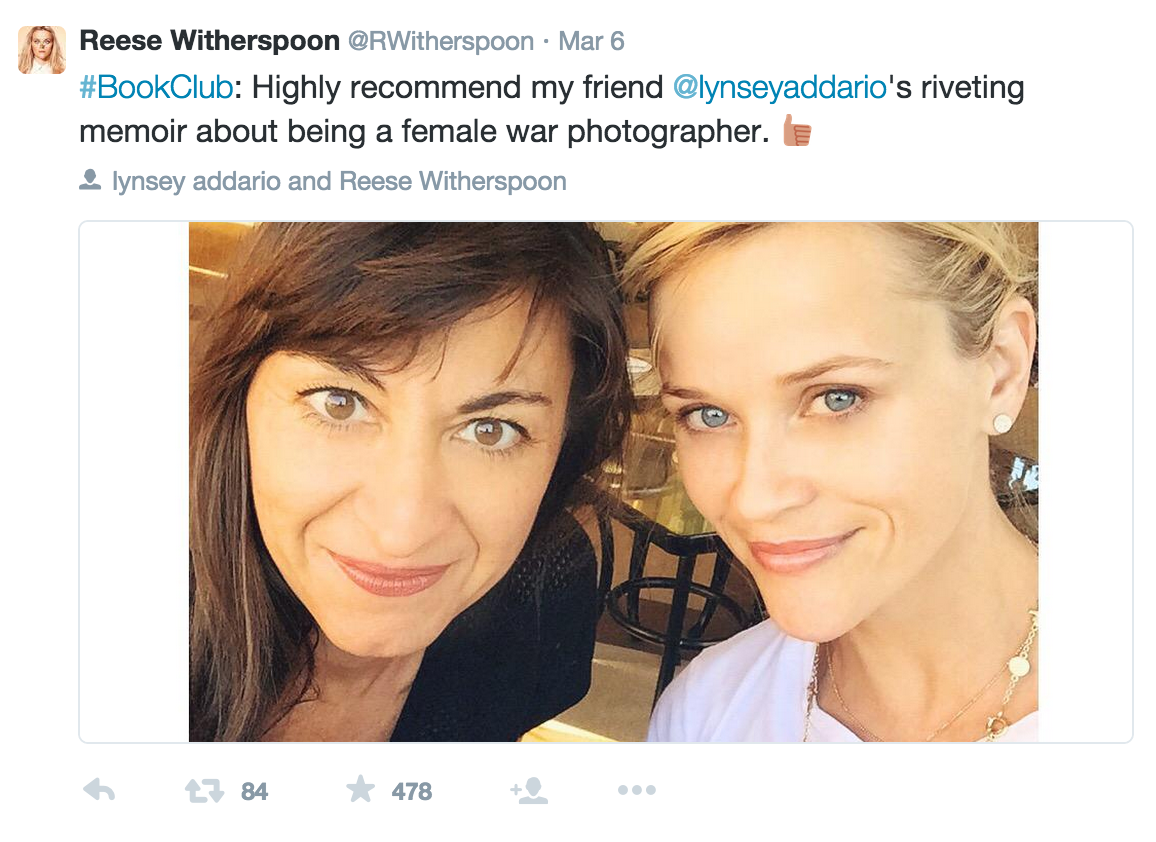 from 12 Reasons We Love Bookish Reese Witherspoon by Nikki Steele
____________________
So, there was a question on Reddit's book subreddit by user fishmael (great user name) that caught my attention:
Do you ever feel that you have to pull yourself away from your computer in order to read?
My answer is yes. A big ol' definitive yes. The best reading for me these days is the half-hour bus ride to work, and a few minutes before falling asleep at night. Other than that, I often intend to read, but somehow end up internetin' for a whole evening.
But how do we break our bad internet habits and improve our reading time?
from How Do We Break Our Internet Habit and Read More Books? by Johann Thorsson
____________________
Even after I had basic hygiene and social interactions more-or-less figured out, it still took me a long time to find my people. I had friends in high school and in college, people I had things in common with, people I connected with, people I felt close to—but I never felt like I truly belonged anywhere until I got a post-college job working in a bookstore.
Thankfully, even during the loneliest of my lonely years—CURSE YOU, FIFTH GRADE—I always had books. More specifically, in books, I found my people long before I found them in real life. These were the girls who kept me going, who reminded me that I wasn't alone, who gave me hope that someday, somehow, I would be accepted for who I was, that I would be comfortable with my peers, that I would be comfortable with myself.
from My Fictional Childhood Best Friends by Leila Roy
____________________
Enter book recommendation engines! Websites that answer that most difficult of questions: WHAT TO READ NEXT?
But that leads to yet another decision to be made: WHICH ONE TO USE? There are a whole lot of them out there, and I've done a lot of digging around and a lot of testing. Based on pure reliability—as in, the website is up more often than not, and provides recommendations more often than error messages—I've narrowed the best options down to four. But even then, which of those to use? To answer that question, I give you: THE BOOK RECOMMENDATION ENGINE CAGE MATCH.
from Book Recommendation Website Cage Match by Leila Roy
____________________
Book Riot Live is coming! Join us for a two-day event full of books, authors, and an all around good time. It's the convention for book lovers that we've always wanted to attend. So we are doing it ourselves.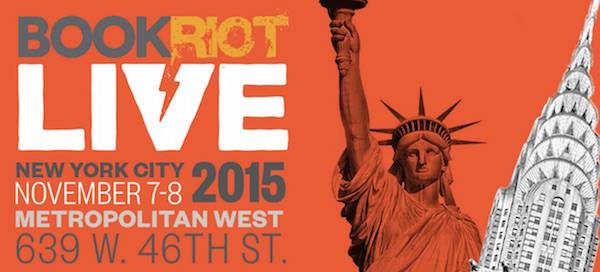 Get up to 80% off books you actually want to read with our
Book Deals newsletter
!