Critical Linking: May 23, 2015
Tiny libraries in converted phone booths, purpose-built kiosks, experimental art installations, quirky handmade boxes—and even one refrigerator—are springing up on street corners around the world at a rapid rate. These miniature lending libraries lead the communal book revolution, bringing reading material to the masses at a level that far exceeds their size.
Tiny Libraries! I'm here for this.
____________________
A new batch of 6,500 words are now available to Scrabble players, after publishing house Collins updated its widely used Official Scrabble Words list Thursday. The list includes tech jargon and slang, such as pwn, twerk, and shizzle.
Also added: aji (the pepper), coqui (the frog) and the more old-fashioned ixnay and zowee (see a longer list at the bottom of this post).
Scrabble word updates are one of my favorite things because it's a great look at the evolution of language.
____________________
J.K. Rowling may be a Muggle (as far as we know), but she creates magic with the written word. Instead of a wand, she wields a pen, and in place of a Hogwarts education, she has years of voracious reading under her belt.
We've collected a list of books the beloved Harry Potter author has said inspired her as a child and as an adult. How many have you read?
I've only read 3 of the 16 books that inspired Rowling when she wrote Harry Potter. You?
____________________
Given the variety across genres and age groups, there's sure to be something for every sleuth-in-training, from junior private eyes to the most hard-boiled teen detectives.
Like mysteries for kids? This list of 100 great ones from the last 10 years should suit you well.
____________________
Book Riot Live is coming! Join us for a two-day event full of books, authors, and an all around good time. It's the convention for book lovers that we've always wanted to attend. So we are doing it ourselves.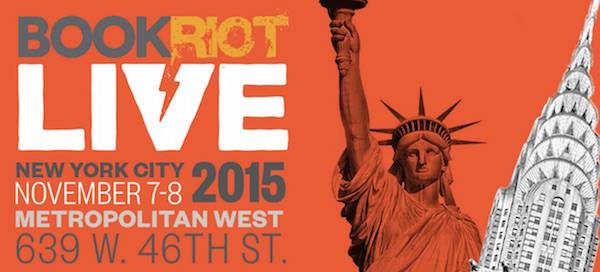 By signing up you agree to our Terms of Service
In a book lover's life, there's nothing as magical as a perfect, surprising recommendation from someone who just
gets
you. But finding those people can be tough! That's where
TBR
comes in. Go here to find out more, or just click the image below: