The List List #155
This week's List List is sponsored by Books-A-Million's Father's Day Gift Guide.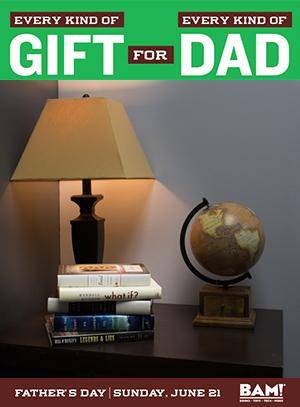 Show dad how much he means this year with a great gift from Books-A-Million! For bestselling books, electronics accessories, music and movies – they've got you covered with great gifts for Dad! Check out Books-A-Million for all the greatest books, toys, tech and more!
____________________
at Publishers Weekly, Most Anticipated Books of Summer 2015
at BuzzFeed Books, 47 Books Every College Student Should Read
at HuffPost Arts & Culture, 6 Curious Things About Emily Dickinson
at Lit Reactor, 6 Books Written By Authors You Wouldn't Expect
at The Guardian, Top 10 Ways to be Evil in Children's Books
at Bustle, 10 Fictional Bookstores We Wish We Could Shop In
at Lit Hub, 5 Great Norwegian Writers Who Are Not Named Knausgaard
at River City Reading, Nonfiction Titles to Get Your Book Club Talking
at Gates Notes, Bill Gates's Summer Reading List
and…
at The Toast, Signs That Agatha Christie is About To Murder You
Save
Follow Book Riot on Instagram
for books. Obviously.