Critical Linking: May 21st, 2015
It's easy to get overwhelmed by bestseller lists, because there just isn't enough time in the day to read every hot new book. Between near-constant recommendations of amazing memoirs, new sequels and a terrifyingly long list of bookmarked Internet longreads, it can be stressful to choose what you should pick up next. Knowing which classics you're missing from your reading repertoire is easy — it's a little harder to remember what you've missed from three years ago[….]
Here are 21 books published in the past 5 years that all women should read:
Again, ignore the "should" in this 21 Books from the Last 5 Years Every Woman Should Read and you can enjoy this list even more.
____________________
The suburban New York home where F Scott Fitzgerald is believed to have written The Great Gatsby is for sale. A spokeswoman for Coldwell Banker Residential Brokerage said on Wednesday that the asking price for the manor home on Long Island was just over US$3.8m (A$4.8m). She did not identify the owner.
It even sorta looks like a house that someone going to Jay Gatsby's parties would live in.
____________________
While not answering the question of "Why not just take the eagles into Mordor?"*, the internet has solved one particular query about the journey that Frodo and Sam undertake in The Lord Of The Rings. The trek, mostly taken on foot with only a few moments of boating, is the literal hero's journey that the two hobbits must undertake through the trilogy of books (and films) in order to deliver the One Ring into Mount Doom to ensure Sauron's defeat. But one enterprising soul, imgur user mattsawizard, was able to chart out the distances between each point in the quest and tallied them up to find out exactly how far the little ones had to travel from Hobbiton to Mount Doom.
Spoiler alert: it's quite a hike.
____________________
Book Riot Live is coming! Join us for a two-day event full of books, authors, and an all around good time. It's the convention for book lovers that we've always wanted to attend. So we are doing it ourselves.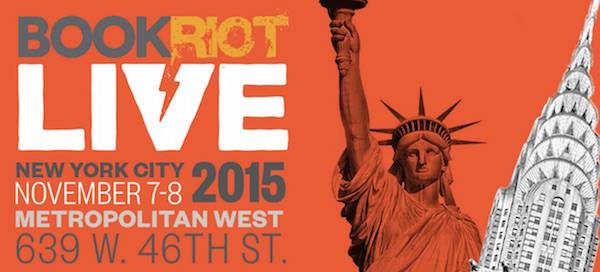 By signing up you agree to our Terms of Service
Enter to win
a $100 Amazon gift card when you sign up for our sci-fi/fantasy newsletter!
Enter here
: