The Week's Most Popular Posts: May 11 – 15, 2015
Let's take a look back at this week's most popular posts here on Book Riot: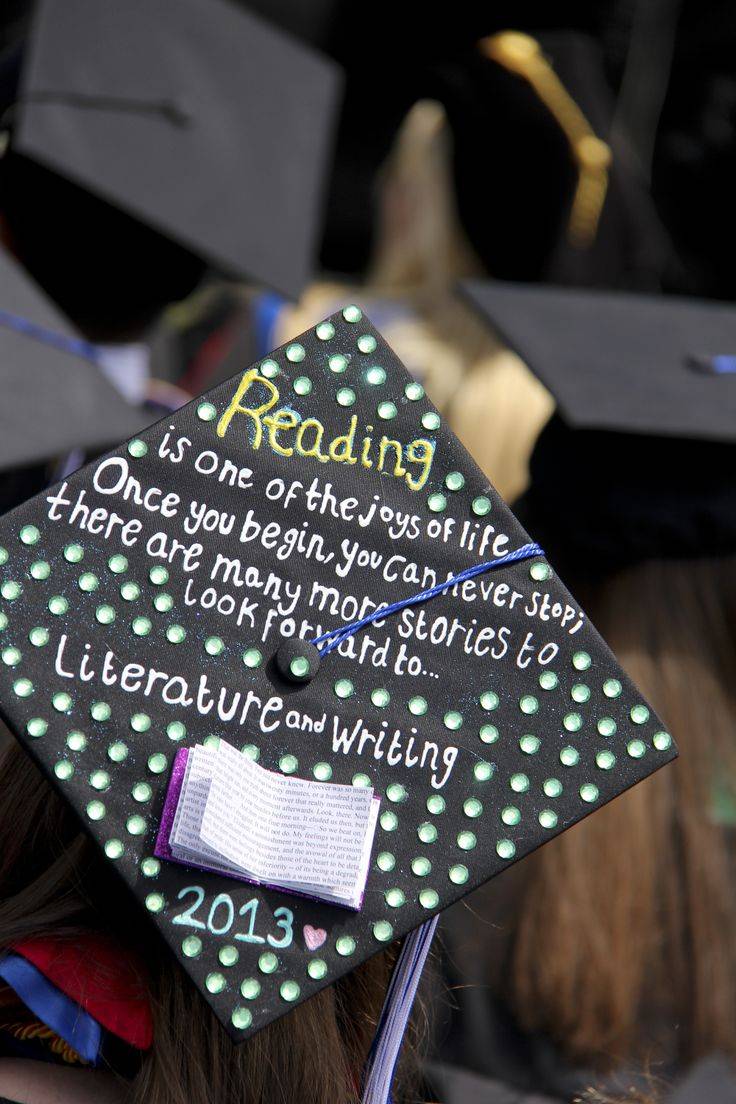 from 16 Great Literary Mortar Boards by Kelly Jensen
____________________
May 8, 2015 — last Friday — was asexual visibility day. Asexuality, for those who aren't familiar with the term, is a lack of experiencing sexual attraction to anybody. It's a wildly misunderstood and under-discussed aspect of human sexuality, though it's a healthy, normal, and valid experience for many.
As it's been a question I've seen pop up numerous times lately, I thought it would be worthwhile to highlight three YA titles that feature an asexual character in some capacity — that would be the "A" in the LGBTQIA acronym. Even this small amount of representation matters. Readers who see characters who are asexual and find themselves in these stories can and do feel accepted and understood for who they are.
from 3 On A YA Theme: Asexuality by Kelly Jensen
____________________
I think the best reason to read something you don't like is to learn from it. When I was studying for my MFA, we were told (rightly) never to say that we liked or disliked a book, but to explain what worked or didn't work.
Why? Well, it wasn't helpful to say, "I hated Ethan Frome," and leave it at that. You don't learn anything from a statement like that. If you can explain what it was about Ethan Frome that makes a reader uncomfortable, that's the beginning of a productive conversation.
from The Benefits of Reading a Book You Don't Like by A. J. O'Connell
____________________
Because there's so much to love about princesses, too. Being a princess is about bravery, about complex problem solving, about compassion. 'Everyone loved Cinderella because she was kind and sweet and gentle.' YES, those are stereotypically feminine traits to have, but they are also super good social attributes that will help you make friends and influence people. Being a princess is about being fierce and resilient and brave, about rescuing your mother when you accidentally turn her into a bear, and it's also about being socially adept, being able to cultivate the loyalty of tiny animals so that when you are locked in your ridiculous princess turret bedroom, they come to your rescue.
I'm sick of this idea that, like, Oh, princesses are always rescued by a prince. Cinderella isn't rescued by the prince. She CLAIMS HIM as her hard-won TROPHY. Ariel literally rescues Prince Eric before he drowns. And lo, there are all KINDS of princesses outside the fairy-tales-bowdlerized-by-Disney canon, doing all KINDS of ferocious shit. Princess Leia, Princess Buttercup, the Paper Bag Princess, LOOK AT THESE MIGHTY AND IMPERIOUS WOMEN.
from I Read Princess Books Because I'm A Feminist by Raych Krueger
____________________
Discounted ebooks are the Jello shots of the book world. No one goes to the bar thinking "I'm going to get hammered on raspberry Jello spiked with bottom shelf vodka!" Similarly, no one goes to their favorite etailer thinking "I'm going to get this book I've never heard of with bad cover art and a recommendation from the Toledo Association of Cat Fanciers." But at $1.99, everything looks appealing. 
And so I bought things I'd never normally pick up. Slews of first books in a series, anything cleverly named The Fill in the Blank's Daughter, vegetarian cookbooks, even though my favorite vegetable happens to be steak.  I bought it all.
Because I could.
from How I Lost Control of My Ereading by Justina Ireland
____________________
[youtube]https://www.youtube.com/watch?v=MAS8LhgYp2M[/youtube]
from 5 Beautiful Love Poems Recited in Movies by Cassandra Neace
____________________
Book Riot Live is coming! Join us for a two-day event full of books, authors, and an all around good time. It's the convention for book lovers that we've always wanted to attend. So we are doing it ourselves.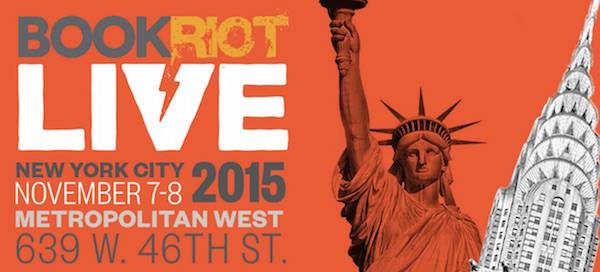 Follow Book Riot on Instagram
for books. Obviously.