Critical Linking: May 15th, 2015
We've waited a long time for this summer, and with its approach comes our annual selection of the season's books that we're most looking forward to reading and anxious to share.
This list of the most anticipated books of Summer 2015 could also be called "Go Set a Watchmen and Some Other Stuff."
____________________
On the first official day of the Cannes film festival, Lionsgate has nabbed U.S. rights to hot project Genius, starring Colin Firth. Directed by Michael Grandage, the film, also starring Nicole Kidman, Jude Law and Guy Pearce, has been considered one of the hottest projects going into the festival.
The film, now in postproduction, is an adaptation of A. Scott Berg's biography about renowned book editor Max Perkins, who worked with Thomas Wolfe, Ernest Hemingway and F. Scott Fitzgerald. Kingsman: The Secret Service actor Firth stars as Perkins, while Law plays Wolfe.
Colin Firth playing Maxwell Perkins!?!
____________________
President Barack Obama will establish his presidential library on the South Side of Chicago, a part of the city where his political career began and where some of the issues that he plans to devote himself to when he leaves the White House are playing out on the streets.
Seems fitting.
____________________
The letter was made public on March 28, and spread across social networks in Brazil. An Instagram account and Facebook page dedicated to the project have each garnered thousands of followers, and a video of Mell describing her dream got over 18,000 views on Facebook. "Mell's Library" has also been endorsed by a number of popular Brazilian singers. And more importantly, more than 5,000 books have been collected for the little girl's library dream.
Keep this in your back pocket for whenever someone bloviates about how pointless social media is.
____________________
Book Riot Live is coming! Join us for a two-day event full of books, authors, and an all around good time. It's the convention for book lovers that we've always wanted to attend. So we are doing it ourselves.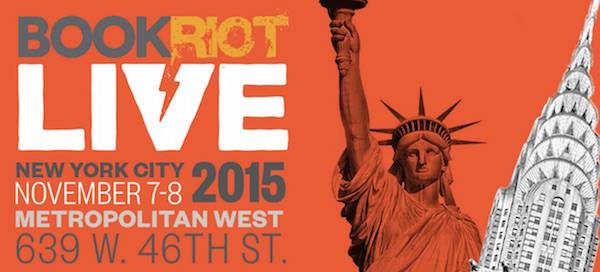 By signing up you agree to our Terms of Service
We are giving away a stack of 11 of our favorite Beach Reads for Summer 2018!
Go here to enter for a chance to win
, or just click on the image below. Good luck!