Book Riot's Deal of the Day for May 11th, 2015
Book Riot Deals is sponsored this week by Book Riot Live: the convention book lovers have always wanted. Two days of talks, discussion, panels, booths, interviews, and more. Find out more here, or click the image below.

____________________
Today's Deal
The Magicians by Lev Grossman for $2.99. Get it here, or click cover image below.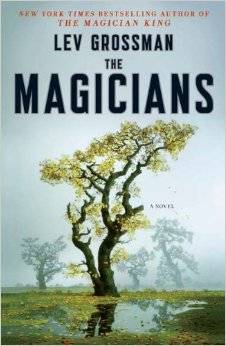 ____________________
Recent Book Riot Deals that are still valid:
The Magician's Assistant by Ann Patchett for $2.99
Wicked by Gregory Maquire for $1.99
The Complete Stories of Flannery O'Connor for $2.99
The Geek's Guide to Dating by Eric Smith for $3.49
The White Queen by Philippa Gregory for $1.99
The Silent Girls by Eric Rickstad for $2.99
The Year of Reading Dangerously by Andy Miller for $1.99
The Giver by Lois Lowry for $2.99
The Girl in the Road by Monica Byrne for $1.99
The Leftovers by Tom Perotta for $2.99
The Boys in the Boat by Daniel James Brown for $2.99
Complete Hunger Games Trilogy for $11.82
A SONG OF ICE AND FIRE series for $19.99.
We Should All Be Feminists by Chimamanda Ngozi Adichie for $1.99
Oryx and Crake by Margaret Atwood for $2.99
Outlander by Diana Gabaldon for $1.99
Me Before You by Jojo Moyes for $2.99
Miss Peregrine's Home for Peculiar Children by Ransom Riggs for $3.99.
The Shining by Stephen King for $1.99
The Hobbit by J.R.R. Tolkien for $2.99
The Lightning Thief by Rick Riordan for $1.99
Dark Places by Gillian Flynn for $2.99.
Ready Player One by Ernie Cline for $3.99
_____________________
Book Riot Live is coming! Join us for a two-day event full of books, authors, and an all around good time. It's the convention for book lovers that we've always wanted to attend. So we are doing it ourselves.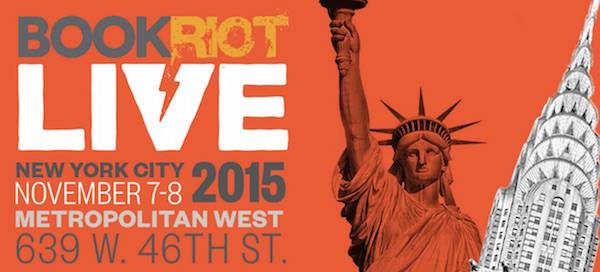 By signing up you agree to our Terms of Service
Do you like podcasts like
This American Life, RadioLab, or Planet Money
?
Annotated
is kinda like those, but for books. Go
here to find out more
, or click the image below: