The Week's Most Popular Posts: May 4 – 8, 2015
Let's take a look back at the most popular posts this week here on Book Riot:
You pet book covers before you read them.
Policing random people in bookstores because they're breaking the damn spines.
Constantly rearranging your bookshelves in different ways because you haven't found the "perfect" system yet. By author? By genre then author? By color? By most loved?
from Sh*t Book Nerds Do by Kelly Jensen
____________________
The Cost of all Things by Maggie Lehrman. What would you give for the one change you want more than anything, and would the price you pay be worth it? Exquisitely plotted and masterfully written, The Cost of All Things is easily the best YA debut of 2015. This one haunted me for weeks and I was grateful for it.
from 5 Books to Watch for in May by Cristin Stickles
____________________
Recently, Simon & Schuster announced a change in a literacy program they've been offering since 2003. "Cheer on Reading," which put physical books inside cereal boxes, shifted from a print focus to digital one. Now, when kids open up a box of Cheerios, rather than getting a book to read, they're given a code to access a digital version of a book which they can download (via proprietary software, no less). While this initiative saves the publisher on the cost of printing and distributing a physical book, it in no way allows poorer kids — those who are most in need and most likely to benefit from this kind of access — access to them.
But it's not just this one example.
Nine publishers just signed on to another initiative meant to give access to low-income students — nearly 10,000 books will be available to kids who don't generally have access to them, and to sweeten the pot even more, 30 cities have signed on to make sure that there are library cards in the hands of every student.
The catch to this generosity is that all of those books for low-income students are digital.
from "Free" eBooks Don't Help Poor Kids by Kelly Jensen
____________________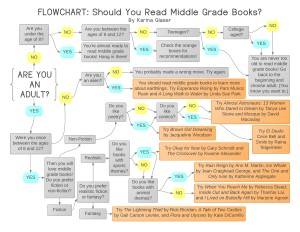 from Should You Read Middle Grade Books? by Karina Glaser
____________________
When I say Anne of Green Gables has been in my life as long as I can remember, I mean it literally. I don't actually remember exactly how or when I got my hands on a copy of the book. I know it must have been some time in or before the third grade because Ido remember making a passionate case to my third-grade teacher for why it should be our class read. Maybe it was just inevitable. As a sensitive, high-strung, and generally dorky Canadian kid with her head lodged firmly in the clouds, it's no great shocker that I found in Anne Shirley a kindred, albeit fictional, spirit.
from Fan(ne)girl by Maddie Rodriguez
____________________
from Book Fetish: Volume 158 by Rachel Manwill
____________________
Book Riot Live is coming! Join us for a two-day event full of books, authors, and an all around good time. It's the convention for book lovers that we've always wanted to attend. So we are doing it ourselves.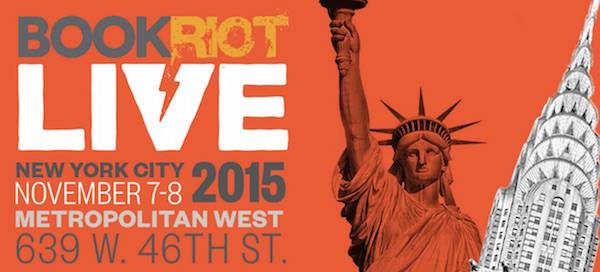 Follow Book Riot on Instagram
for books. Obviously.