Critical Linking for May 7th, 2015
Check off the movies you've seen all the way through!
I got 67 out of 90 on this book adaptation checklist. How many have you seen?
____________________
Station Eleven, Emily St John Mandel's haunting tale of a global pandemic that wipes out civilisation, has won this year's Arthur C Clarke award for science fiction.
____________________
Classic dystopian novel Brave New World is coming to the SyFy channel, The Hollywood Reporter writes. A Brave New World series will be produced by Steven Spielberg's Amblin Television, and it's being written by Les Bohem, known for his work on Dante's Peak, Daylight, and the SyFy (then Sci-Fi Channel) miniseries Taken.
I think they are going to have to give us some more sympathetic characters or some hope or something. A whole series of Brave New World as is would be tough to watch.
____________________
However, as Iceland continues to publish books at a higher volume every year, an important question naturally arises: are Icelanders actually buying up all these books? When the hustle and bustle of the Christmas season fades away, bookstores increasingly report that they must resort to steep sales and heavy discounts in order to rid themselves of their excess inventory. Furthermore, Icelandic state television recently aired a news report stating that this backlog of unpurchased books is posing problems for Iceland's largest publisher Forlagið, which sometimes struggles to find storage space for these leftover books in its warehouse. In some cases, these unpurchased books even have to be destroyed.
I knew there had to be some downside to this magic fairy-tale land Christmas book-flood thing they do in Iceland.
____________________
Book Riot Live is coming! Join us for a two-day event full of books, authors, and an all around good time. It's the convention for book lovers that we've always wanted to attend. So we are doing it ourselves.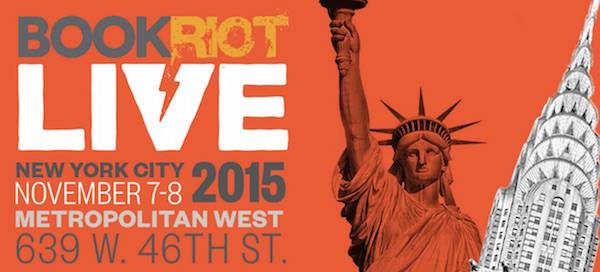 By signing up you agree to our Terms of Service
We have 5 copies of 
the
Forbidden Hearts series
by Alisha Rai to give away to Book Riot readers!
Go here to enter for a chance to win
, or just click the image below. Good luck!