Critical Linking for May 6th, 2015
But even before these advice texts grew into their own unique, must-read genre, books were filled with suggestive tips on how one might best live. Well, for better or for worse, that is. Inevitably, some of these classic words of wisdom are more helpful than others — and some are best ignored entirely. From just plain bad advice to incomprehensible nonsense, here are 10 tips from classic literature that you'll probably want to ignore today.
As this list of 10 Pieces of Advice from Classic Literature You Should Ignore shows, living your life based only on what you've read is probably a bad idea.
____________________
Today the organization unveiled its latest action: with support from three major companies — Target, KPMG and JetBlue Airways — First Book is making 60,000 children's books featuring diverse voices and experiences available for the first time ever in affordable trade paperback format. The 60,000 books include 10,000 custom copies of six outstanding titles that showcase characters and storylines often underrepresented in the world of children's literature.
I like everything about this.
____________________
The famous showrunner is teaming up with Pariah writer-director Dee Rees for a limited FX series under Shondaland Productions. The show will adapt Isabel Wilkerson's The Warmth of Other Suns, a 2010 historical study about the Great Migration and the Second Great Migration of blacks from the south to other parts of the United States from 1915 to 1970, focusing on the stories of three people: Ida Mae Gladney, George Starling, and Dr. Robert Pershing Foster. 
This wonderful book should make for a really fascinating series.
____________________
Too many literary readings are being both whitewashed and dick-washed by absurdly biased conversations. And the fault lies with the people in charge of these events, the moderators and authors conducting what should be thoughtful (and promotional) gatherings for their projects.
This reality, which I have seen myself, is one of the reasons I don't find readings all that enjoyable.
____________________
We run a pretty sweet little bookish Instagram account, if we do say so ourselves (and we do). Come check it out.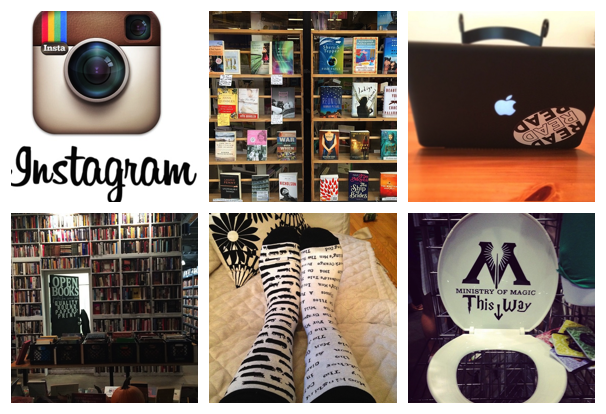 By signing up you agree to our Terms of Service
In a book lover's life, there's nothing as magical as a perfect, surprising recommendation from someone who just
gets
you. But finding those people can be tough! That's where
TBR
comes in. Go here to find out more, or just click the image below: