Critical Linking for May 5th, 2015
President Obama spoke to students at Washington library on Thursday about his favorite books growing up.
I'm not sure what to make of President Obama's eight favorite books. My suspicion is that this is a carefully considered list.
____________________
When it comes to college, the central challenge for most Americans in the 21st century is not going; it's finishing. Thirty-five million Americans now have some college experience but no degree. More Americans than live in Texas, in other words, have spent enough time at college to glimpse the promised land—but not enough to reap the financial bounty. Some are worse off than if they'd never enrolled at all, carrying tens of thousands of dollars in debt, not to mention the scar tissue of regret and self-doubt.
This is an underreported phenomenon. Students at big universities are even more likely to drop out, since there is less of a support network.
____________________
Lev Grossman's best-selling fantasy book trilogy The Magicians is headed to Syfy's primetime as the network has given a 12-episode series order to its pilot. The project hails from Michael London's Groundswell Productions, Universal Cable Productions and writers John McNamara (Aquarius) and Sera Gamble (Supernatural).
Now this should be interesting.
____________________
As airlines try to distinguish their high-end service with luxuries like private sleeping chambers, showers, butler service and meals from five-star chefs, United Airlines is offering a loftier, more cerebral amenity to its first-class and business-class passengers: elegant prose by prominent novelists. There are no airport maps or disheartening lists of in-flight meal and entertainment options in Rhapsody. Instead, the magazine has published ruminative first-person travel accounts, cultural dispatches and probing essays about flight by more than 30 literary fiction writers.
Another arrow in the quiver of those arguing that literary fiction is elitist.
____________________
Did you know that Book Riot has a YouTube channel? We do. It's new and we are having fun with it. Check it out here.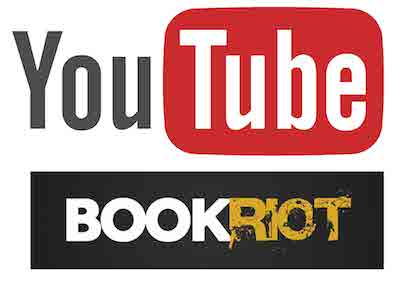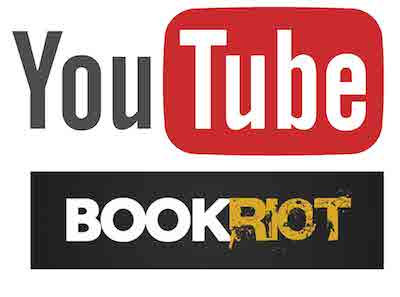 By signing up you agree to our Terms of Service
Enter to win
$250 to spend at Barnes and Noble!