Critical Linking for May 4th, 2015
For book lovers, there's no more magical place than the local bookstore. Endless shelves of stories and characters, all at your eager fingertips. And while most of us have probably spent a significant amount of time wandering the aisles, few of us know what goes on behind the scenes. Here, some insights into the life of a bookstore, gleaned from the people who keep the shelves stocked. 
In the aftermath of Independent Bookstore Day, here are 17 Behind-the-Scenes Secrets of Bookstores.
____________________
To celebrate Small Business Saturday, President Obama and his daughters went to Politics & Prose and bought 17 books.
Is Obama the most indie-bookstore friendly President ever?
____________________
"I get more pushback on YA and, frankly, on Victorian women's poetry than I do on fanfic. Nothing can match the snideness with which male scholars of modernism tend to regard Victorian poetry by women." But she stressed that she's a tenured professor, a luxury that some fan studies scholars, many of whom are independent, aren't afforded. "It gives me a kind of intellectual and professional freedom that is quickly disappearing."
Main lesson, academia getting interested in fanfiction. Secondary takeaway, dudes everywhere are the worst about YA.
____________________
On May 2nd, request a ride in the Lyft app over to a participating independent bookstore in your city. Once your ride ends and you arrive at the store, use the app to rate and pay your driver, and get your receipt by email. Just show your Lyft receipt on your phone to a store employee and you'll receive a free canvas tote bag filled to the brim with posters, stickers, keychains, temporary tattoos and more from bestselling series such as Divergent, The Selection and If You Give a Mouse a Cookie.
Did anyone do this for Independent Bookstore Day?
____________________
We run a pretty sweet little bookish Instagram account, if we do say so ourselves (and we do). Come check it out.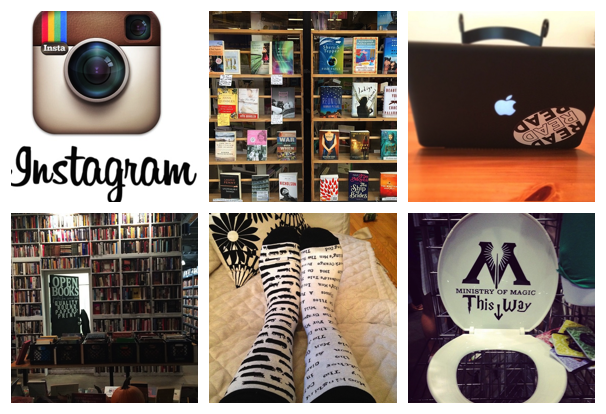 By signing up you agree to our Terms of Service