Buy, Borrow, Bypass: New Self-Help Books
It's springtime, so I've been dipping into some new self-help books to freshen things up.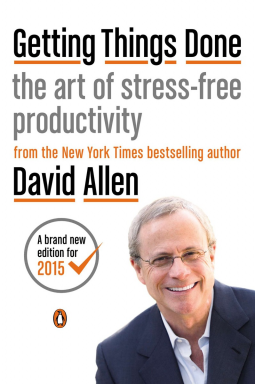 Getting Things Done: The Art of Stress-Free Productivity by David Allen
I first read the original Getting Things Done last year at the suggestion of some fellow Rioters. I loved the basic premise: get your tasks and ideas out of your head and into a trusted system. This creates mental clarity, and frees up mind space. The updated version retains the basic concepts and ideas, tweaking them slightly. It also addresses in a general way the new technological environment, as well as the way our jobs tend to have amorphous edges in the twenty-first century, making organization even more tricky. Allen recommends you apply his method to both work and personal life. GTD can be overwhelming once you realize it requires major changes in your lifestyle. In this new version Allen offers some helpful suggestions for adopting his ideas in smaller chunks. It also has a new chapter on cognitive science that supports Allen's theory that "your head is for having ideas and not for holding them."
Verdict: For newbies, buy. It will change your life. But if you already own the first edition, borrow.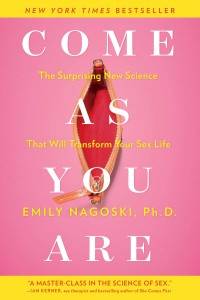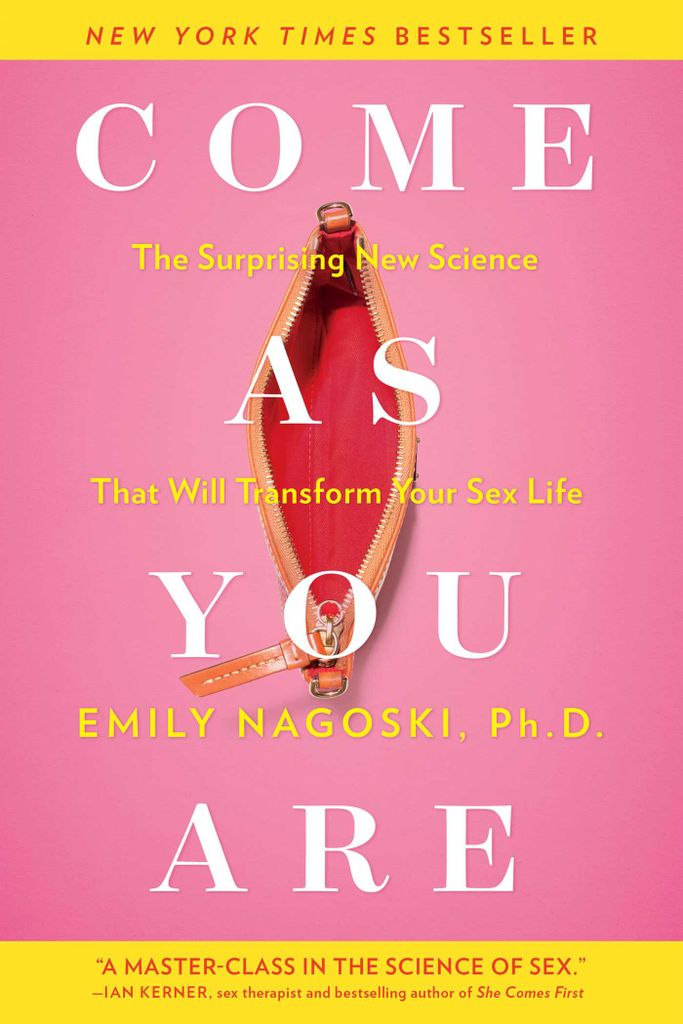 Come As You Are: The Surprising New Science That Will Transform Your Sex Life by Emily Nagoski, Ph.D.
Nagoski directs the wellness education program at Smith College where she teaches courses in human sexuality. In this book she presents a new, science-based way of thinking about women's sexual well being. Her authorial voice is warm, affirming, and authoritative as she conveys her central idea, that sexual diversity is the result of our sexual response mechanism functioning the way it is supposed to. How we feel about our sexuality determines more about the quality of our sexual experiences than how our sexality functions. The passion (ahem) Nagoski brings to the subject makes for a surprisingly inspiring read:
I wrote [this book] because I am done living in a world where women are lied to about their bodies; where women are objects of sexual desire but not subjects of sexual pleasure; where sex is used as a weapon against women; and where women believe their bodies are broken, simply because those bodies are not male. And I am done living in a world where women are trained from birth to treat their bodies as the enemy.
Although directed toward female readers, men should read this, too. I didn't think I had much to learn about women's sexuality. I was way wrong.
Verdict: Buy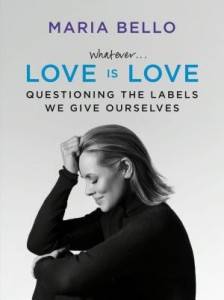 Whatever…Love is Love: Questioning the Labels We Give to Ourselves by Maria Bello
I had totally missed Bello's 2013 article on love and family in the New York Times, but it was popular enough to get her a book deal. The title of the book comes from a conversation she had with her son Jack. When she revealed to him that she was in a romantic relationship with her best friend Clare, his response was, "Whatever, love is love."  Although her experiences as an actor infuse the book, it is definitely not a typical actor's memoir, but more of a self-help book. In different chapters, Bello explores what it means for her to be a partner, a Catholic, a bad girl, a good mom, a feminist, damaged. The point is not to fit her life into boxes, but to "keep questioning the labels we give ourselves and others, regarding relationships, family, race, religion, sexuality, age, weight, height, culture, mental and physical abilities, and basically, everything else under the sun." This is an easy, enjoyable read, but despite the heavy topics, it felt cliched. I'm glad Bello is reaching a new clarity in her own life, but I'm not convinced she has a lot to teach others.
Verdict: Bypass
Resilience: Hard-Won Wisdom for Living a Better Life by Eric Greitens
I saw Greitens on The Daily Show talking about this book and was impressed. Of course, it's kind of hard to not be impressed by a Navy SEAL, Rhodes Scholar, and Oxford Ph.D. who is also a bestselling author. Greitens reframes resilience as not merely bouncing back to a prior state, but moving through challenges in a way that changes and strengthens you. He conceives of resilience as a virtue in the ancient Greek sense. It's a capacity that can be developed and strengthened, and that contributes to a good life. I enjoyed his frequent references to ancient Greek philosophy, but they could make the book more of a slog for some readers. What didn't work for me was the book's organization into a series of letters written to a fellow Navy SEAL struggling with PTSD. Although purportedly real, they felt artificial and condescending. I also wonder whether the virtue ethics approach shortchanges the role of therapy and/or medication to address a serious mental health challenge. Still, a lot of good stuff here.
Verdict: Borrow, but make sure you can keep it for a while because it's too dense to be read in one sitting.
____________________
Expand your literary horizons with New Books!, a weekly newsletter spotlighting 3-5 exciting new releases, hand-picked by our very own Liberty Hardy. Sign up now!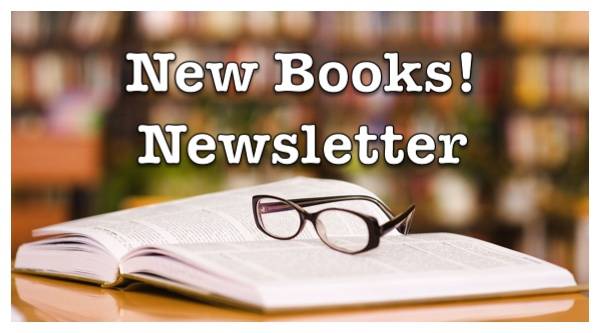 The best all-around ereader is now even better. Better because it is waterproof. Read in the bath. On the beach. In the shower. And we have one to give away! Go
here to enter for a chance to wi
n
, or just click on the image below. Good luck!