Critical Linking: May 3, 2015
Another beach library in Sydney is located Coogee Beach. Mayor Ted Sengannounced the installation of the library saying "Modern libraries are thriving educational and social centres and the Beach Library will bring our resources to even more members of our community to enjoy and learn from…. Imagine if the Coogee Beach Library is able to encourage even just one child to pick up a book and discover the joy of reading, then this project will be well worth it."
I'm here for beach libraries!
____________________
An eight-year-old who asked, "What if a girl wanted a pirate book?" has won a victory for equality, after children's publisher Scholastic stopped labelling books as "for girls" or "for boys".
Els, from Bounds Green school in London, decided to get in touch with the publisher after spotting the title, Amazing Things for Boys to Make and Do – the "Cap'n of pirate fun books. Pure gold" – in a catalogue for the Scholastic book fair coming to her school. She wrote a petition, arguing that no books should be "for girls" or "for boys".
Eight-year-old Els is my heroine.
____________________
7. Don't fight reading inclinations. Sometimes I feel like I should be reading one book when I actually feel like reading something entirely different. Now I let myself read what I want, because that way I read so much more. Also, I love to re-read. I used to think that I "should" spend all my time reading books that I've never read before, but now I realize that there's a special pleasure in re-reading.
I do like good advice on how to be a better reader.
____________________
We run a pretty sweet little bookish Instagram account, if we do say so ourselves (and we do). Come check it out.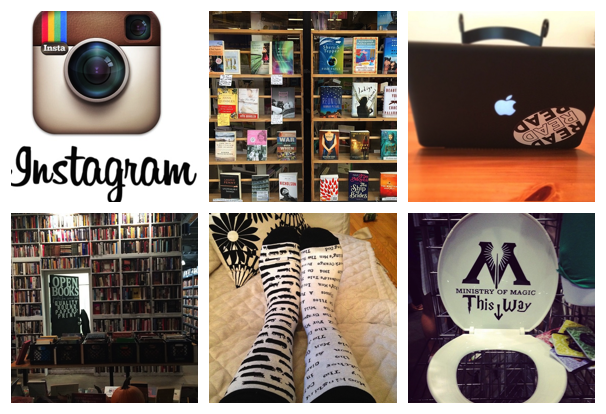 Save
By signing up you agree to our Terms of Service
As part of Season 2 of our podcast series Annotated, we are giving away 10 of the best books about books of 2017. Go
here to enter for a chance to win
, or just click the image below: