The Week's Most Popular Posts: April 27 – May 1, 2015
Catch up with the most popular posts this week on Book Riot:
In case you missed it, the teaser for the second season of True Detective hit the internet recently. As a huge fan of the first season, I lost my everloving mind. While the first season took place in the Deep South and was oozing with eeriness, this season seems to have a different feel. Taking place in Los Angeles, it looks grittier and has a bigger, star-studded cast, though don't take my word for it. Give the preview a watch. I'll wait.
Now, June 21st is still over two months away and some of us were not blessed with the virtue of patience. Hopefully, these reading recs will help pass the time and get you primed and ready for Colin Farrell's bolo tie.
from 6 Books to Read Before True Detective Returns by Amanda Diehl
____________________
Unless you have been living in a cave without wifi for the last six months, you are probably aware that a little film called The Avengers: Age of Ultron is coming out this Friday. It's kind of a big deal: the gang's all back, the reviews are mostly good, and it's set to make an actual bajillion dollars. So what could make this movie better? The same thing that makes everything better on the internet (no, not cats): Jane freaking Austen.
If I had, say, a tesseract, and could use it to open a portal into time and tear a hole in thefabric of reality, thus allowing me to cast a bunch of characters from nineteenth century novels as a bunch characters in a twenty-first century film, this would be my dream team. Austen Avengers Assemble!
from Dreamcasting The Avengers…with Jane Austen Characters by Maddie Rodriguez
____________________
In the spirit of unabashed Bad Feminism (™ Roxane Gay), I will admit that Beauty and the Beast stories are totally and completely my weakness, due to an early-age identification with the animated Belle (thanks, Disney!). I suspect I am in no way special in this regard. I have read or watched literally dozens of Beauty and the Beast retellings or adaptations (and for the record, turned out pretty great with lots of self-esteem and healthy relationships). The following is an evaluation of only a small handful of the bookish Beauties and Beast stories of my fictional acquaintance.
from Genre Kryptonite: Beauty and The Beast Retellings by Maddie Rodriguez
____________________
5. We love a challenge. You only remember that the book was probably non-fiction and might have had a stamp on the cover and had a really great NPR review? We will use arcane bookseller practices and/or the contents of our colleagues' brains (and possibly Google) to hunt down the title for you. It is the bookseller version of a quest and leaves us quite satisfied at the end. Never feel bad about sending anyone on a quest. Especially a bookseller.
from 6 Ways to Make The Most Of Your Local Indie Bookstore by the staff of WORD Bookstores
____________________
How and when did spring get so busy? Winter hibernation is over and life has become a whirlwind again, which means that I need lots and lots of fun reading to balance out the stress. There's nothing quite like a good love story to while away the time between doing laundry, running errands, and skipping from one meeting to the next. And since my bag is already overflowing with my laptop, packages for the Post Office, and granola bars for lunches on the run, it's nice to have digital options. (Especially on the train!) Here are ten of my current favorites, all available on Scribd.
from 10 Romance and Erotica Favorites by Jenn Northington
____________________
There's no category of romances, at least not in my mind, that have benefited more from the digital era than m/m (aka male/male) romances. Thanks to ebooks and self-publishing, what once used to be a very niche market has gone mainstream, with a huge community of readers and bloggers supporting it. In fact, nearly all the m/m romances I've loved have been recommended to me by friends. Now I'm here to spread the love a bit with five m/m authors to start you off on the genre, or to check out if you're already a fan.
from Five Authors to Get Your Started in M/M Romance by Tasha Brandstatter
____________________
Sign up for our Quarterly Box and get books and bookish goodies in the mail every three months. Because book mail > other mail.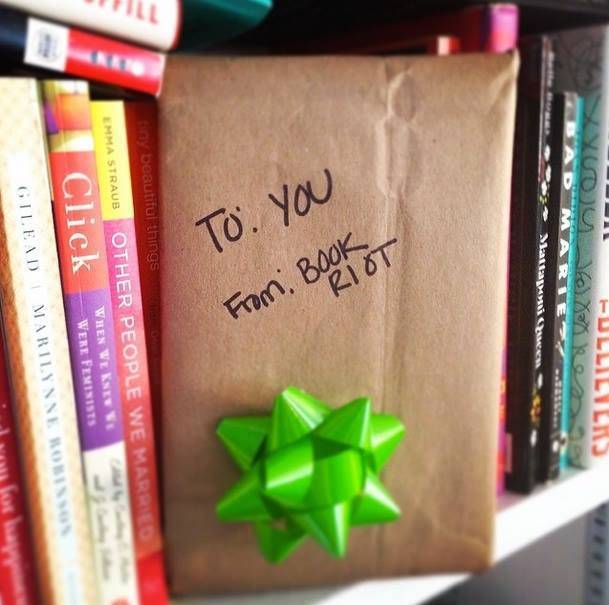 We're giving away the
10 best mystery/thrillers of 2019
so far!
Go here to enter.