Critical Linking: April 30th, 2015 Evening Edition
Special evening edition of Critical Linking for you today:
These are books by—in some cases—writers who are not yet well known, or perhaps earlier books by well-known writers who could use a little shine. The list leans towards the more . . . erm, visceral side of the horror ledger. No excuses there. I likes them how I likes them—raw.
I am too scared to even try these 10 Best Horror Books You Haven't Read, but maybe you are braver than I am.
____________________
"I've heard people call Lisbeth Salander a psychopath," Lagercrantz says in the video above. "But that's so terribly wrong. You can't put too much feeling on her," he explains, "because Lisbeth is not a person who feels so much—or at least, we can't really see her feelings." The writer goes on to discuss Lisbeth's need for revenge, and the deep anger that motivates her, in the captivating clip.
Sounds like the guy taking over the Salander franchise has a pretty good sense of what makes her tick.
____________________
Netflix, with the help of the Dr. Seuss estate, executive producer Ellen DeGeneres and Warner Bros. TV Group, will be creating a 13-episode animated series based on "Green Eggs and Ham," Variety reported. The show will be available in the 50-plus countries where Netflix operates.
I think I like this, Sam I am.
____________________
'Lastly,' Mr Maddox said, 'and to conclude our tour, we come to a very special part of the house.' He paused, to impress on her that she was going to have a treat. 'Perhaps, Miss Marcella, it may be that in your last situation, the house did not have a panic room?'
A new, free to read Hilary Mantel story is up over at the LRB.
____________________
We run a pretty sweet little bookish Instagram account, if we do say so ourselves (and we do). Come check it out.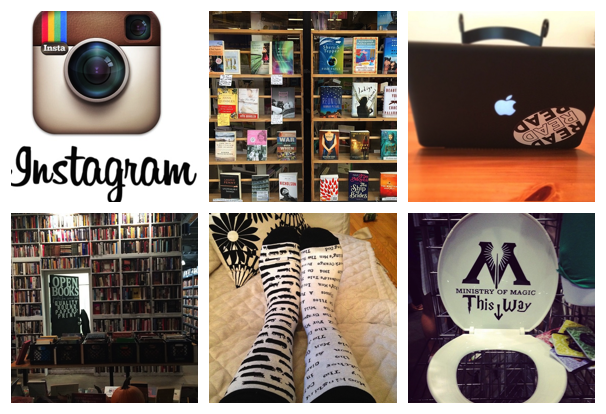 By signing up you agree to our Terms of Service
We have 10 copies of
A Gentleman in Moscow
by Amor Towles to give away to Book Riot readers!
Go here to enter for a chance to win
, or just click the image below. Good luck!