Critical Linking: April 27th, 2015
In a Reddit thread, users were asked what is a book that everyone needs to read at least once in their life?
So in honor of World Book Day, here are the top 35 books based on Reddit responses.
Normally, these "books to read in a lifetime" lists don't interest me, since they are usually just one person's perspective. But this list of the 35 Books Everyone Should Read Once in Their Lives was crowd-sourced through Reddit, which means something. Not sure what, but something.
____________________
A pub that once abutted another public house called The George Inn, the oldest traveler's inn still operating in London, a drinking establishment frequented by Samuel Pepys, and a place that, according to writer Pete Brown, is mostly likely to have been Shakespeare's watering hole. From this spot, the Tabard in the 13th century, writers and bars have been inextricably entwined ever since.
Writers and booze have a long history. That some of these places are still around is amazing.
____________________
The city's libraries — the fusty old buildings, and a few spiffier modern ones, planted in all five boroughs — had 37 million visitors in the last fiscal year, said Angela Montefinise, a spokeswoman for the New York Public Library, which runs branches and research centers in Manhattan and the Bronx and on Staten Island. The Brooklyn Public Library and the Queens Library have their own extensive systems.
So the city's libraries have more users than major professional sports, performing arts, museums, gardens and zoos — combined.
That's called perspective, holmes.
____________________
A third "Robert Galbraith" novel featuring detective Cormoran Strike, Career of Evil, will be published by Little, Brown this autumn, it has been confirmed. No precise publication date has yet been revealed. 
Rowling is really pumping these out.
____________________
We run a pretty sweet little bookish Instagram account, if we do say so ourselves (and we do). Come check it out.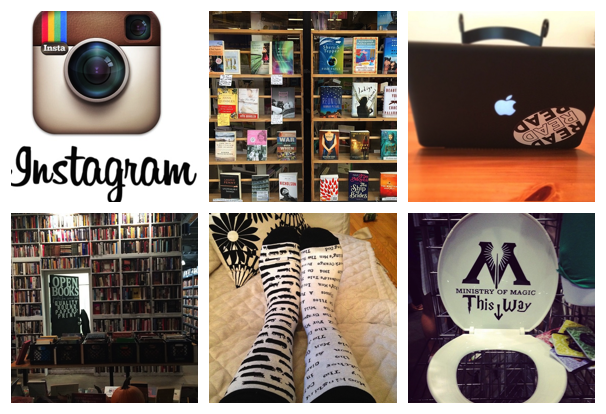 By signing up you agree to our Terms of Service