Critical Linking: April 26, 2015
We've long professed the scientifically proven benefits of coloring, from reducing stress to stimulating the senses. As coloring book guru Johanna Basford put it: "Some time spent with the simple task of adding color to the page and creating something beautiful really seems to appeal to people. There's also the nostalgia factor. Chances are last time you spent an hour or so coloring in you didn't have a mortgage and you weren't worried about a nagging boss or the financial crisis! Coloring in seems to help people think about a time when life was simpler and more carefree."
If you're hungry for that youthful joy of coloring between the lines, it's not too late. Take a look at some of the gorgeous coloring books out there for adults today, courtesy of Creative Haven
Adult coloring is all the rage, and if you're looking for some suggested coloring books, here you go.
____________________
8. The novels were banned in China in 1931, on the grounds that "animals should not use human language".
9. In 1890 Lewis Carroll released a shortened version of Alice's Adventures in Wonderland for smaller children aged "from nought to five". It includes 20 of John Tenniel's illustrations from the original book coloured, enlarged and, in some cases, revised.
I didn't know all of these things about Alice in Wonderland.
____________________
Below you'll find an admittedly idiosyncratic cross section of American poetry from 2010 to today, one that should open an aperture onto the prospects of a cautiously flourishing community. There is no aim toward consensus. The rules: no chapbooks; no "new and selected" or "collected"; all books must be American — translated books or selections from the UK and Canada would have made this list far too unwieldy.
I find these sorts of round-up of "best of" lists for topics like poetry really useful for wading into formats and genres I don't have a ton of experience with reading. Perfect for National Poetry Month.
____________________
The Library of Congress is celebrating National Poetry Month by launching its new Archive of Recorded Poetry and Literature. It debuts with 50 choice poetry recordings, spanning 75 years of time. In the past, you'd have had to visit the library in person to listen to these goodies on reel-to-reel tape. Now you can take them to the gym, plug in as you wash dishes, post online links for your minions to enjoy.
Speaking of poetry, you can now listen to some of the best thanks to the Library of Congress.
____________________
Can you name the answers to these Harry Potter questions and make it to level 15 of the bunker?
Well, can you?
____________________
We run a pretty sweet little bookish Instagram account, if we do say so ourselves (and we do). Come check it out.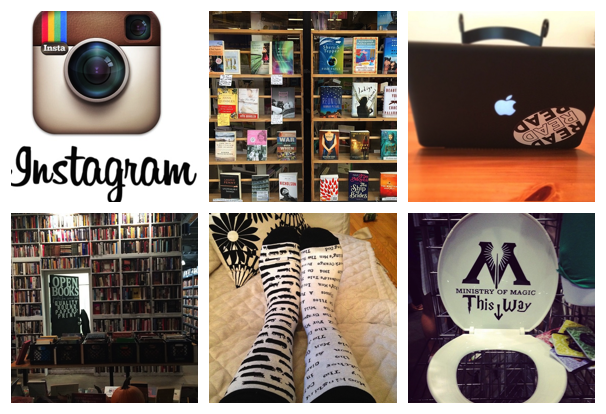 By signing up you agree to our Terms of Service