Critical Linking: April 25, 2015
Meant to resemble a manta ray, this library and entertainment complex at the Soneva Kiri resort in Koh Kood, Thailand was designed by the Dutch firm 24H>.
I haven't seen all of the libraries among the "world's weirdest" pictured here.
____________________
 "A Midsummer Night's Dream"
Hermia: what happened last night
Lysander: i want to say we were drugged by fairies
Helena: oh good that is what i remember
Demetrius: same
Hermia: just checking, which of us is in love with whom now?
Helena: Demetrius is in love with me
right Demetrius
Demetrius: yeah
Demetrius: seems right
In honor of The Bard's birthday this week, ten of his plays as resolved quickly through texts.
____________________
Scholars invited by the Journal to review the new passage say it offers a window into L'Engle's thinking. The excerpt is the most direct discussion of politics in her writing, the scholars said, offering a richer explanation of the author's political views.
They agreed with Ms. Voiklis that cutting it was the right decision, one which strengthened the narrative. The section was too didactic, and would have dated the book, some said. Suzanne Bray, a L'Engle scholar who teaches at Université Catholique de Lille in France, said the section likely was cut precisely because it was "too political, or too obviously political"—something the author generally avoided in her writing.
A deleted passage from A Wrinkle in Time was found. I'm fascinated by this recent wave of "finding" "lost" parts of literature.
____________________
From Shakespeare to Jane Austen and beyond, new fiction is often spun off from old stories. Take this quiz to find out how much you know about literature past and present 
Soooo…how well do you know new(er) books based on classics?
____________________
We run a pretty sweet little bookish Instagram account, if we do say so ourselves (and we do). Come check it out.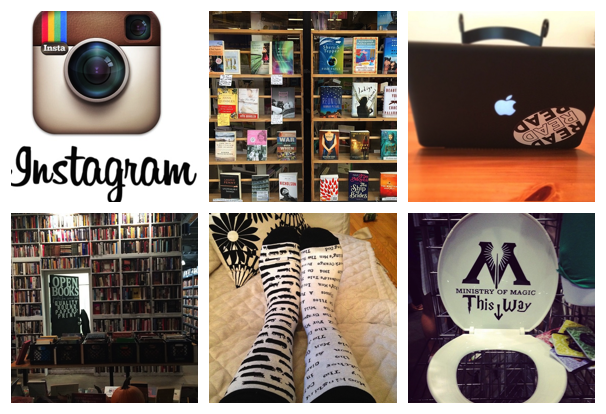 Save
By signing up you agree to our Terms of Service
In a book lover's life, there's nothing as magical as a perfect, surprising recommendation from someone who just
gets
you. But finding those people can be tough! That's where
TBR
comes in. Go here to find out more, or just click the image below: