Critical Linking for April 22nd, 2015
But reading takes time, and most days, I can't read as much as I'd like. As I was writing Better Than Before, my book about habit change, I adopted many new habits to help me get more good reading done. Consider whether these habits might work for you:
Of these 10 Ways to Be a Better Reader, I have to say that number 6 has completely transformed by reading life.
____________________
The Pulitzer Prize Board this year asked its fiction jury to submit a belated, fourth nominee, in contrast to its handling of the selection for 2012, when no fiction prize was awarded.
Ooooo, drama. So I guess the board didn't like any of the nominated books and wanted another one? So then the jury was like "Fine, everyone liked All the Light We Cannot See. Fine."
____________________
The publisher's "Cheer on Reading" literacy program has placed free Simon & Schuster children's books inside Cheerios boxes since 2003. Now, instead of stuffing print titles into cereal boxes, they'll come printed with BookShout-provided codes offering free access to one of nine popular children's ebooks.
And yet we can't get download codes for bundled ebooks when we buy paper books.
____________________
Frustrated by a lack of opportunity to display and sell their work, self-published children's author and illustrator Patti Brassard Jefferson and history author Timothy Jacobs decided to create a bookstore of their own, Gulf Coast Bookstore, and to only sell books by indie authors.
Can you really keep a bookstore open when virtually no one has heard of any of the books? 
____________________
We run a pretty sweet little bookish Instagram account, if we do say so ourselves (and we do). Come check it out.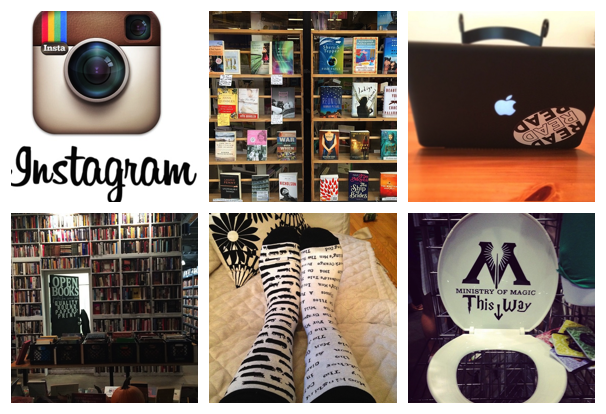 By signing up you agree to our Terms of Service
In a book lover's life, there's nothing as magical as a perfect, surprising recommendation from someone who just
gets
you. But finding those people can be tough! That's where
TBR
comes in. Go here to find out more, or just click the image below: